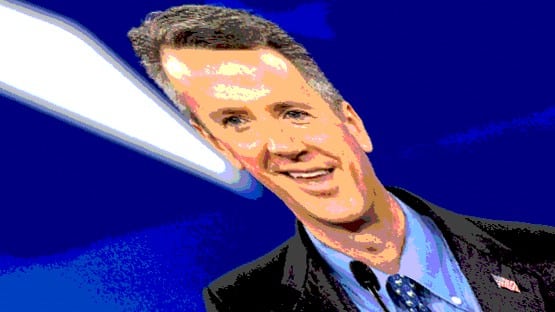 Sixth District Republican Congressman Ben Cline tweeted on Monday about the closed-door testimony of Devon Archer, a former business associate of Hunter Biden, the son of President Joe Biden, who supposedly, per the Cline tweet, "just testified that Hunter Biden put then-VP Joe Biden on speakerphone with his business partners at least 20 times to sell 'the brand.'"
Question: was that what Archer said in his testimony?
Answer: no.
The relevant section from the transcript released on Thursday of Archer's testimony begins with a question from James Mandolfo, the general counsel to the House Committee on Oversight and Accountability.
Mandolfo: "How many times would you say that Hunter Biden put his father on speakerphone or referenced his father being on the phone in front of others who were either foreign investors or foreign nationals who he was soliciting business with or working with, approximately?"
Archer: "Approximately? The differentiation between investor and normal course of day – you know, that's a very hard thing to speculate on. But he, they spoke every day. He acknowledged that they spoke every day. And he would, you know, he would sometimes make it apparent that he spoke to his dad, and sometimes he put him on speaker. But as far as quantifying the number, you know, relative to investors, I don't know."
Mandolfo: "Not necessarily investors, but with people who Hunter Biden was trying to either get business with or make contacts with or add value to?"
Archer: "In my 10, in my whole partnership, maybe 20 times."
Mandolfo: "And during those 20 times, did Hunter Biden ever place his dad on speakerphone?"
Archer: "Yes."
Mandolfo: "And, before, you had said that they would talk about what, when he was on speakerphone?"
Archer: "Say, where are you, how's the weather, how's the fishing, how's the, whatever it may be, whatever, but you know, it was very, you know, casual conversations about, you know, not about cap tables or financials or anything like that."
Cline's tweet makes it sound like Archer had described an arrangement between Hunter Biden and his father, when Joe Biden was VP, to have Hunter call Joe, or Joe call Hunter, for the specific purpose of having Joe, the VP, talk business with potential investors, basically trading on the office to help his son make money.
But that's not what Archer said at all.
What Archer told us was, Joe talked to his son every day, and "maybe 20 times," Hunter put his dad on speaker, and dad talked about the weather, fishing or something else that was mundane.
Republicans like Ben Cline are desperate for something to take the heat off Donald Trump, who is now facing three separate federal indictments, including one for his efforts to overturn the 2020 presidential election – Cline, by the way, was among the 147 Republicans in Congress who voted on Jan. 6, hours after Trump's insurrectionists tried to take the U.S. Capitol by force, to decertify the election results.
What Trump was trying to do was an outright attempted coup; Cline, with his vote to decertify the election, is among the many unindicted co-conspirators in that failed putsch.
The corrupt Clines desperately want you to look away from the corrupt Trump, so they're trying to create an image of Joe Biden as corrupt, to at least even the playing field politically.
The way you can tell they're lying is when their lips are moving, or in the case of Cline and his tweets, when his fingers are moving.