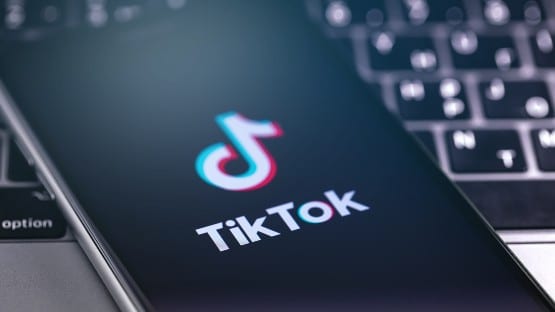 The White House has given all federal departments and agencies 30 days to remove the TikTok app from all government-issued devices.
The app, designed by the Chinese company ByteDance, raises security concerns among the U.S. government. A memo sent out Monday by Shalanda Young provides direction to agencies for the ban resulting from the Consolidated Appropriations Act 2023.
Virginia banned TikTok from state government phones and wireless networks through an executive order by Gov. Glenn Youngkin in December.
White House Press Secretary Karine Jean-Pierre addressed concerns about TikTok in her press briefing on Wednesday.
"The White House does not use TikTok," she said. "We've been very clear that TikTok poses a problem and an issue. And so we have concerns about that as it relates to Americans' data – collecting Americans' data and the potential national security risk."
She said that the ban stems from concerns with countries, including China, seeking to leverage digital technologies and Americans' data in "ways that can present harm."
"There was a piece of data, of CDC data, that just found recently that nearly 60 percent of teen girls felt persistently sad or hopeless in 2021, and 30 percent seriously considered suicide."
She said the President and his Unity Agenda includes stopping collecting personal data on kids and teenagers online, banning targeted advertising to children and imposing stricter limits on the personal data companies collection on everyone.
"We see that in the data how this has affected young people, especially during this pandemic in the last couple of years," she said.
There are more than 80 million active American TikTok users.
"China has today accused the U.S. of overreacting, but very few understand the potential risks the social media network poses. It is no surprise that Joe Biden has decided to introduce a full government ban," said Adrianus Warmenhoven, a cybersecurity advisor at NordVPN. "TikTok's Chinese owner ByteDance is obliged under the country's law to share data with the ruling communist party if requested. While the company has denied any wrongdoing the secretive nature of the Beijing government means this is almost impossible to verify."
Warmenhoven said the app has been successful because of its data-driven algorithm which provides the user with individualized content.
"The company also collects information about users' keystroke patterns, location information, browser history, and even biometric information — exactly the kind of information the U.S. Government does not want the Chinese to know," said Warmenhoven. "While the White House has instructed all employees to remove TikTok from their phones, millions of Americans will continue to use the app, unaware of the dangers.
Warmenhoven said there is no way to prevent TikTok from collecting data without deleting the app from your device.
Here are some steps from NordVPN to keep your account more secure:
Setting your profile to private will help secure your account from any other malicious users that could steal your identity or try to scam you
What you post might identify you. When uploading videos, make sure not to include images of your home and neighborhood, the view from your window, or other content that could pinpoint your location.
Try to limit how much you post about your work, family, and other personal contacts on TikTok as this will build up a picture of your personal life.
Make use of technology that can block ads, trackers and suspicious websites. A mobile VPN can also help to keep your location data secure when using apps.
Related stories
Majority of teen girls feel sad, hopeless; 'need more support to thrive'
Cybersecurity task force weighs in on safety of TikTok for small businesses
Youngkin issues executive order banning TikTok from state government phones
TikTok at your own discretion: Site banned in several states on government devices
TikTok trend? Waynesboro Police respond to report of unprovoked punches
Sen. Warner: TikTok a 'huge national security threat' that FTC needs to investigate
Senators call for TikTok investigation in response to Chinese Communist Party's access to U.S. data