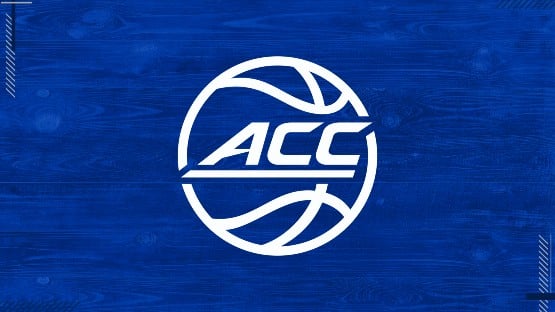 As we enter the second half of the 2022-2023 college basketball season, conference play is already in full-throttle mode with still seven weeks left until tournament time.
The ACC standings continue to take shape, with the cream beginning to rise to the top, but there are still plenty of games left on the horizon for a team to shake things up, keep itself in contention, turn things around or fall apart. As one veteran coach put it, you can't expect to just coast your way through it.
"The regular season is a marathon," Miami coach Jim Larrañaga said in Monday's ACC coaches' teleconference. "You have 20 conference games, every game is equal to one, so every time you play, you've got to be ready to play and you've got to play well if you expect to win."
As Larrañaga can attest to, an upset is possible whenever two ACC teams go head to head, just like last week when his team let a comfortable late lead slip away at Georgia Tech.
"Any night, a player or two — or a team — can step up and play really, really well, and you've got to be prepared for that," said Larrañaga.
Last-place Louisville gave it everything it had at Littlejohn Coliseum Wednesday night, but Clemson held on to remain perfect in conference play heading into Saturday's exciting showdown against Duke.
Seven ACC schools were included in Friday's latest NCAA Tournament predictions, the most there have been in quite some time. With another big day of hoops on tap, we look at the week that was, who had a big week, and where each conference school stands a little over a quarter into the ACC schedule.
Clemson Tigers
Current record: 14-3 (6-0 ACC)
Last 10 games: 9-1
Current streak: Won 6
KenPom rating: 57th (44th AdjO; 78th AdjD)
NET ranking: 59th (3-1 vs. Quad 1 opponents)
Latest Bracketology projection: 10-seed
Overview: Clemson took over sole possession of first place last weekend after handing Pitt its first conference loss of the season, then got a battle from last-place Louisville on Wednesday, but another Hunter Tyson double-double (28 points, 11 rebounds) led the way to another Tiger victory. Brad Brownell's bunch is now 6-0 in ACC play for the first time in program history. Next up is a huge 5-p.m. Saturday showdown against the surging Blue Devils at Littlejohn Coliseum, in what will no doubt be the Tigers' biggest game of the year to date. "Littlejohn, when it's sold out, is an incredible place to play," said Brownell. Three of Clemson's next four are at home, so a win against a ranked Duke squad could go a long way in terms of the Tigers' postseason hopes.
No. 16 Miami Hurricanes
Current record: 14-2 (5-1)
Last 10 games: 9-1
Current streak: Won 1
KenPom rating: 41st (12th; 122nd)
NET ranking: 36th (5-1 vs. Q1)
Latest Bracketology projection: 5-seed
Overview: After going 4-0 in the month of December in conference play, the Hurricanes had this past weekend off after dropping their first league contest of the season against the Yellow Jackets. Miami held on to defeat Boston College by 16 points Wednesday, in what was a physical matchup. "We've learned a lot about ourselves, but the challenge really is ahead of us," Larrañaga said. His Canes will be gunning for a season sweep at NC State Saturday, after defeating the Wolfpack by 7 at home last month. In the first matchup, the backcourt tandem of Isaiah Wong and Jordan Miller combined for 47 of Miami's 80 points.
No. 13 Virginia Cavaliers
Current record: 12-3 (4-2)
Last 10 games: 7-3
Current streak: Won 2
KenPom rating: 11th (26th; 18th)
NET ranking: 16th (2-3 vs. Q1)
Latest Bracketology projection: 4-seed
Overview: Tony Bennett became the school's winningest coach after his Cavaliers held on last weekend against Syracuse. The Hoos kept it rolling Tuesday, taking care of North Carolina after star big man Armando Bacot left the game just over a minute in with an ankle injury, and didn't return (more on that below). Grad transfer forward Ben Vander Plas and freshman guard Isaac McKneely combined for 6 triples and 28 points off the bench, as the Cavaliers rallied from a halftime deficit and held off a late Carolina rally to knock off the Tar Heels for the eighth-consecutive time in Charlottesville. UVA looks for a season sweep of Florida State Saturday afternoon in Tallahassee after prevailing by five at JPJ last month. Kihei Clark scored a game-high 18 points in the first meeting.
No. 24 Duke Blue Devils
Current record: 13-4 (4-2)
Last 10 games: 7-3
Current streak: Won 2
KenPom rating: 26th (37th; 35th)
NET ranking: 22nd (3-3 vs. Q1)
Latest Bracketology projection: 5-seed
Overview: Duke survived a scare last weekend at Boston College, eking out a one-point win at Conte Forum, then rallied for an 8-point victory over Pitt and former Blue Devil point guard Jeff Capel on Wednesday. Duke first-year coach Jon Scheyer defeated his fellow alum, whom he briefly coached with under Mike Krzyzewski not too long ago. "I don't know if either of us, when we met, would think we'd be in this position here on Wednesday night," said Scheyer, "but I tell you, he's done an amazing job with his team. They're together, they're tough, and obviously they're really good." Duke junior point guard Jeremy Roach (toe) hasn't played since the 24-point blowout loss at NC State on Jan. 4, as freshman Tyrese Proctor has gotten the start against the Eagles and the Panthers. Proctor had a big game Wednesday, putting up 14 points and dishing out 5 assists. Three other first-year players — Kyle Filipowski, Dariq Whitehead and Mark Mitchell — have been carrying much of the load, combining for 47 points and 18 of the team's 38 rebounds in the victory at Chestnut Hill, and then 44 points and 29 boards against Pitt. It's usually bad news for the rest of the league when Duke's one-and-dones start to put it all together.
Wake Forest Demon Deacons
Current record: 12-5 (4-2)
Last 10 games: 6-4
Current streak: Won 2
KenPom rating: 80th (42nd; 144th)
NET ranking: 81st (2-3 vs. Q1)
Latest Bracketology projection: None
Overview: After cruising to an easy win last Saturday in Louisville, Wake's Damari Monsanto, Cameron Hildreth and Andrew Carr led the way in a 15-point win over FSU Wednesday. That trio combined for 67 points, as the Demon Deacons hung 90 on the visiting Seminoles. And that's not even including the team's leading scorer on the season, Florida transfer point guard Tyree Appleby, who added 16 points (4 3-pointers), 8 assists and 3 steals. Steve Forbes' Deacs will host Boston College on Saturday, a team they have gone 4-8 against on the road in the all-time series. Both Hildreth (23 points) and Carr (22 points) set career highs in scoring against the Noles, while Monsanto, who also put up 22, sank 6-of-7 from long range.
Pitt Panthers
Current record: 11-6 (4-2 ACC)
Last 10 games: 7-3
Current streak: Lost 2
KenPom rating: 65th (40th; 96th)
NET ranking: 64th (3-2 vs. Q1)
Latest Bracketology projection: 11-seed
Overview: As mentioned, Clemson snapped the Panthers' hot streak last weekend, beating Pitt for the 10th time in a row. Then at Duke Wednesday, Jeff Capel's team scored the last nine points of the first half and actually held a comfortable 11-point halftime advantage, but Duke went on a 19-2 run in the second half and the Panthers went on to drop their second-straight conference game. Pitt — which ESPN bracketologist Joe Lunardi has pegged as the "last team in" his latest 68-team NCAA Tournament field — will try to get back on track against a Georgia Tech team that has come up short in back-to-back outings against Florida State and Notre Dame.
Syracuse Orange
Current record: 11-6 (4-2)
Last 10 games: 8-2
Current streak: Won 1
KenPom rating: 84th (73rd; 106th)
NET ranking: 118th (0-2 vs. Q1)
Latest Bracketology projection: None
Overview: Syracuse followed up last weekend's loss at Virginia with a solid bounce-back victory inside the Dome against Virginia Tech on Wednesday. Joseph Girard III led the way with 24 points, including three 3-pointers, while Jesse Edwards flirted with a triple double, finishing with 13 points, 9 rebounds and 6 assists. Jim Boeheim's troops will play host to Notre Dame Saturday, as the Orange will try to hang around with the top teams in the conference. Boeheim believes his team, winners of eight of their last 10, has shown improvement in certain areas, but wants to see even more progress from his mostly inexperienced group. "We've done some good things, really on both ends of the court, we just have to play better. Overall, we have to be better consistently; better on offense, better on defense," said Boeheim.
NC State Wolfpack
Current record: 13-4 (3-3)
Last 10 games: 7-3
Current streak: Won 2
KenPom rating: 35th (35th; 50th)
NET ranking: 28th (2-3 vs. Q1)
Latest Bracketology projection: 8-seed
Overview: After escaping Cassell Coliseum with a four-point win last weekend, Coach Kevin Keatts and the Wolfpack have had all week to get ready for Saturday's rematch against Miami in Raleigh.
He's determined to not let Isaiah Wong and Jordan Miller do what they did in the first meeting with the Hurricanes (see above). "We didn't do a good job of guarding those guys late in the game," said Keatts. Jack Clark took an awkward fall in the loss against Clemson, and did not play against Duke or Virginia Tech, as a 6-8 Providence transfer has stepped into the starting lineup to provide a lift on the interior. "Greg Gantt has been tremendous…," said Keatts. "Without him, we wouldn't have had the two wins we had last week." Keatts attributes his team's recent success to improvement and dedication on the defensive end, including the play of former Virginia guard Casey Morsell, who has also been highly productive on offense.
North Carolina Tar Heels
Current record: 11-6 (3-3)
Last 10 games: 6-4
Current streak: Lost 1
KenPom rating: 25th (18th; 62nd)
NET ranking: 32nd (1-6 vs. Q1)
Latest Bracketology projection: 7-seed
Overview: On Wednesday, the X-rays on Armando Bacot's ankle came back negative, and you could probably hear the sigh of relief from Chapel Hill up and down the coast. The reigning ACC Player of the Year left Tuesday's game at Virginia after rolling the ankle with 18:42 left in the first half. Head coach Hubert Davis admitted that he didn't see it happen, but had a feeling his all-important big man would be fine and be right back on the floor. That moment never came. "When he was walking off the floor, he said, 'Coach, I just need to tie my shoe and I'll be back out there,'" Davis told reporters afterwards. Bacot, who actually no longer leads the league in scoring or rebounding as a result of missing the majority of the UVA game, is still averaging 17.6 points (third in the league) and 10.6 rebounds (second). The other Tar Heels will have to step it up in his absence to avoid any type of collapse that could derail their long-term aspirations. Saturday's game at Louisville should provide another chance for guys like 6-10 freshman forward Jalen Washington to shine. His number was called after Bacot exited, and he posted career highs of 13 points and 6 rebounds in 27 minutes off the bench.
Florida State Seminoles
Current record: 5-12 (3-3)
Last 10 games: 4-6
Current streak: Lost 1
KenPom rating: 171st (132nd; 218th)
NET ranking: 226th (0-4 vs. Q1)
Latest Bracketology projection: None
Overview: Leonard Hamilton notched his 600th career victory with a 75-64 home win over Georgia Tech last weekend. Hamilton pointed out how shorthanded his young team has been due to injuries and other things, also admitting that he expected three key players off of last year's team to return in the offseason. Foul trouble plagued the Seminoles in Wednesday's loss at Wake. Freshman big man Baba Miller made his long-awaited debut, after he has been practicing with the team all season. Hamilton praised Miller's versatility on the perimeter, his high basketball IQ and his maturity, saying he's been "locked in" and ready to roll. Coach Ham is certainly thrilled to have another healthy guy in the lineup, and he expects it to make his team more competitive, adding that everyone on the roster will benefit from Miller's presence. "He'll be able to give guys a little bit more of a rest, and he's efficient enough and skilled enough that I think he'll fit right in." Miller and the Noles will try to avoid the sweep and upset Virginia Saturday afternoon. On Monday morning, Hamilton laughed when asked about facing the Cavaliers this weekend. "Listen, you may as well save your breath and blow your coffee," he said with a smile. "I can't even think about Virginia… I've been fighting alligators since everybody started getting hurt and leaving."
Boston College Eagles
Current record: 8-9 (2-4)
Last 10 games: 3-7
Current streak: Lost 2
KenPom rating: 177th (267th; 101st)
NET ranking: 209th (0-3 vs. Q1)
Latest Bracketology projection: None
Overview: The Eagles came oh so close to pulling off the upset against Duke last weekend, holding the visiting Blue Devils to just one field goal (in 14 attempts) across the final 11 minutes of the contest.
BC's Quentin Post made his season debut on New Year's Eve against Syracuse, and the senior 7-footer is averaging 11 points and 5.8 rebounds in four games since returning to the lineup, scoring in double figures in each of his last three. The Eagles lost by 16 at Miami Wednesday, and will try to put together a better all-around performance Saturday against Wake.
Virginia Tech Hokies
Current record: 11-6 (1-5)
Last 10 games: 5-5
Current streak: Lost 5
KenPom rating: 46th (39th; 56th)
NET ranking: 58th (1-2 vs. Q1)
Latest Bracketology projection: Next Four Out
Overview: After losing another close game against NCST over the weekend (the Hokies had lost their previous four by a total of 14 points), Tech dropped its fifth straight Wednesday night at Syracuse.
Mike Young says it's been "little things" have mounted in each game of the skid, and he's convinced that things will turn around soon. One reason for some optimism for Hokie followers was the debut of freshman guard Rodney Rice. Young is expecting Rice to give his team "a real shot in the arm" moving forward. "As he goes along and becomes more comfortable, I'm excited to see how it transpires. We feel very good about him, his abilities. He's a good player that we need to provide some more offensive punch in the backcourt." The Hokies have the rest of the weekend off to try and prepare for Wednesday's Commonwealth Clash in Charlottesville against UVA. Young is still confident that his team can turn things around, like last season when they started 2-7 before reeling off wins in nine of their next 10 and eventually carrying that momentum all the way to a conference championship in Brooklyn. "I'm tired of slow starts to the ACC, I can tell you that…," said Young. "We simply have to play better basketball."
Notre Dame Fighting Irish
Current record: 9-8 (1-5)
Last 10 games: 3-7
Current streak: Won 1
KenPom rating: 127th (75th; 219th)
NET ranking: 166th (0-2 vs. Q1)
Latest Bracketology projection: None
Overview: After dropping their third straight at UNC last weekend, the Fighting Irish finally got in the win column on Tuesday against Georgia Tech in overtime. Dane Goodwin notched his first double-double of the season with 19 points and 12 rebounds to lead the way. "You've got to just keep playing and keep plugging, and you get [a win] and all of a sudden the atmosphere can change," said head coach Mike Brey. Can the Irish keep the momentum rolling into Saturday's contest at Syracuse? The Orange secured a one-point win in South Bend last month and will be hungry for a sweep against their old Big East rivals.
Georgia Tech Yellow Jackets
Current record: 8-8 (1-5)
Last 10 games: 4-6
Current streak: Lost 2
KenPom rating: 128th (169th; 102nd)
NET ranking: 147th (0-5 vs. Q1)
Latest Bracketology projection: None
Overview: The Jackets came up short in both of their last two road contests, at Florida State last weekend and in overtime at Notre Dame on Tuesday. "I'm still feeling the effects of it — I haven't slept. I didn't sleep Tuesday night," GT coach Josh Pastner admitted, adding that the loss to the Irish "still eats at me." Pastner's team returns to Atlanta to host Pitt Saturday, hoping to avoid a three-game skid. It'll be the first of three-straight home contests for Tech, which is 7-2 at McCamish Pavilion this season. The Jackets have taken five of the last six in the series with the Panthers, including each of the last three, but this year's Pitt squad is obviously much better than in recent years. "We'll have to play really, really well," said Pastner.
Louisville Cardinals
Current record: 2-15 (0-6)
Last 10 games: 2-8
Current streak: Lost 6
KenPom rating: 275th (299th; 241st)
NET ranking: 342nd (0-4 vs. Q1)
Latest Bracketology projection: None
Overview: After falling over the weekend at home against Wake, the Cardinals gave it their all but lost their sixth-straight game on Wednesday at first-place Clemson. The last Louisville win on the Tigers' home floor was 1973. Things don't get any easier, as UNC ventures into the KFC Yum! Center on Saturday. Despite the continued struggles, first-year coach Kenny Payne wants his team to keep working hard and absorb as much as possible in practice and film study, be aware of mistakes when the effort wasn't all there and work on avoiding making the same mistake next time around. "The mentality when you're losing the games the way we're losing them, and you're not seeing a bunch of success — the main thing is win the day," said Payne. "So every single day, we're trying to just conquer that day."
This Week's Results & Schedule
Tuesday
Notre Dame 73, Georgia Tech 72 (OT)
Virginia 65, North Carolina 58
Wednesday
Miami 88, Boston College 72
Duke 77, Pitt 69
Syracuse 82, Virginia Tech 72
Clemson 83, Louisville 70
Wake Forest 90, Florida State 75
Saturday
Miami at NC State, Noon (ACCNX)
North Carolina at Louisville, 2 p.m. (ESPN)
Pitt at Georgia Tech, 3 p.m. (ACCN)
Virginia at Florida State, 4 p.m. (ESPN2)
Duke at Clemson, 5 p.m. (ACCN)
Notre Dame at Syracuse, 7 p.m. (ACCN)
Wake Forest at Boston College, 8 p.m. (ESPN2)
ACC Individual Leaders
Points Per Game
Terquavion Smith (NCST) — 18.7
Tyree Appleby (WF) — 17.8
Armando Bacot (UNC) — 17.6
El Ellis (UL) — 17.5
Joseph Girard III (SU) — 17.2
Rebounds Per Game
Jesse Edwards (SU) — 10.8
Armando Bacot (UNC) — 10.6
Hunter Tyson (CU) — 10.1
Norchad Omier (UM) — 9.7
Kyle Filipowski (DU) — 8.9
Assists Per Game
Kihei Clark (UVA) — 6.0
Tyree Appleby (WF) — 5.9
Reece Beekman (UVA) — 5.0
Terquavion Smith (NCST) — 4.8
Nelly Cummings (UP) — 4.8
Blocked Shots Per Game
Jesse Edwards (SU) — 2.9
Kadin Shedrick (UVA) — 1.8
Dereck Lively II (DU) — 1.8
Ja'von Franklin (GT) — 1.7
Federiko Federiko (UP) — 1.7
Steals Per Game
Judah Mintz (SU) — 2.1
Terquavion Smith (NCST) — 1.9
Jack Clark (NCST) — 1.9
Isaiah Wong (UM) — 1.8
Justyn Mutts (VT) — 1.8
ACC Team Leaders
Scoring Offense
North Carolina — 80.0
NC State — 79.4
Miami — 78.0
Wake Forest — 76.9
Clemson — 75.8
Scoring Defense
Virginia — 59.5
Duke — 62.9
Virginia Tech — 65.8
Clemson — 66.9
NC State — 67.8
Rebounds Per Game
Duke — 39.8
North Carolina — 39.5
Pitt — 38.5
NC State — 38.1
Georgia Tech — 36.8
Assists Per Game
Virginia — 16.0
Miami — 15.3
Clemson — 15.2
Syracuse — 14.7
Pitt — 14.5
Blocked Shots Per Game
Syracuse — 5.9
Virginia — 4.9
NC State — 4.5
Georgia Tech — 4.4
Duke — 4.4
Steals Per Game
NC State — 8.9
Miami — 8.2
Syracuse — 8.2
Virginia — 7.3
Boston College — 6.8