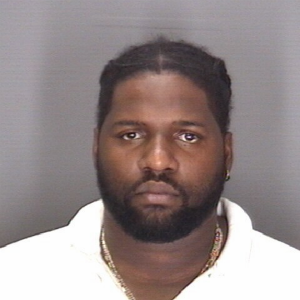 A Waynesboro man faces an additional charge related to a May 29 arrest that involved officers from the Waynesboro Police Department's Special Operations Division interrupting a drug deal while attempting to serve a search warrant at the same location.
Christopher Shane Dyke, 39, has been charged with another felony, Knowingly Possess Stolen Property.  The charge stems from the discovery of the property at the storage shed on May 29, when officers interrupted the drug deal between Dyke and Michael Irwin Marsh, 29, of Greenwood.
Dyke and Marsh are both facing felony drugs charge related to the incident.  Dyke also faces felony firearms charges as well.
The property, which included thousands of dollars of stolen tools, was reported stolen from the Waynesboro Garden Center earlier in the year.
Another search warrant executed at the residence at 101 River Run Circle also yielded property stolen from the same business.  The stolen property case is ongoing and additional charges are pending.
Dyke is currently being held at Middle River Regional Jail without bond.