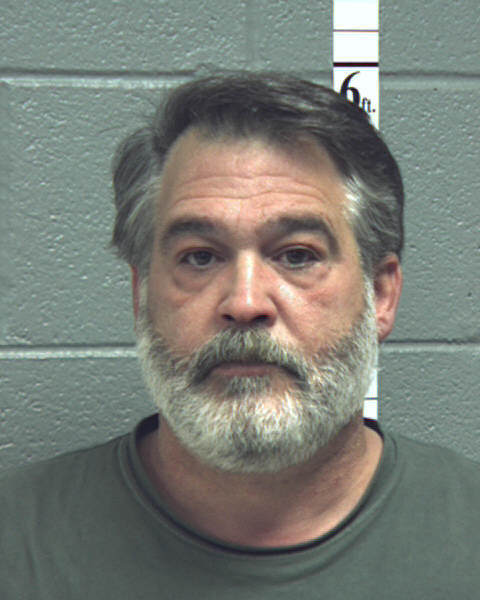 The Waynesboro Police Department arrested a city man over the weekend after an alcohol fueled domestic disturbance began with a shoving match and ended with gunfire.
Michael John Hoeft, 56 years old, faces four charges related to the Sunday afternoon incident at his residence in the 300 block of Crompton Road.  At 2:10 p.m. on Sunday, officers responded to the residence for a report of a domestic assault in which the male involved was armed with a shotgun. When officers arrived, they were met outside the home by the female victim, who is a 56 year old relative of Hoeft.  As the officers and victim were standing in the front doorway, they heard a single gunshot.
The officers called for additional police to respond.   When the officers entered the residence, they found Hoeft in the living room.  He was unarmed but intoxicated and belligerent with the officers.  When the officers tried to arrest Hoeft for domestic assault, he would not comply with the officers' commands.
After two unsuccessful deployments of a Taser, Hoeft was able to get away from the officers and moved to a bedroom.  A third deployment of a Taser resulted in Hoeft falling to the bed and officers were able to handcuff him.  In the bedroom, the officers found a twelve gauge shotgun, shotgun shells, a 22 caliber pistol and suspected marijuana.   Also, the officers observed a bullet hole that came from a shotgun blast in the bedroom's ceiling.
The assault victim was not injured.  Hoeft faces the following charges:
Domestic Assault & Battery (m)
Reckless Handling of a Firearm (m)
Resisting Arrest (m)
Discharging Firearm in an Occupied Dwelling (f)
He is being held without bond at Middle River Regional Jail.