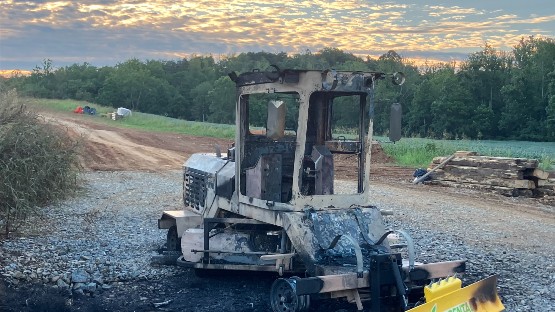 Somebody, or somebodies, set fire to construction equipment being used on the Mountain Valley Pipeline project in Franklin County on Thursday.
Virginia State Police is leading the investigation into the incident, which reportedly happened around 5 a.m. on private property in the 800 block of Leaning Oak Road.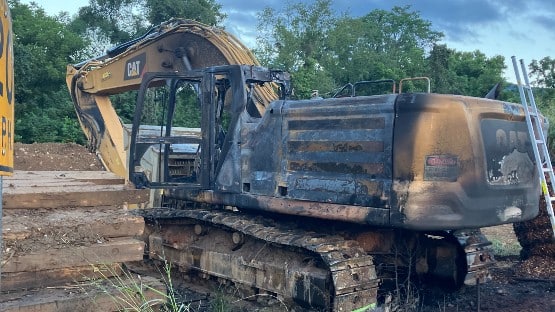 The fires destroyed two pieces of heavy machinery being used to excavate the site, as you can see in the photos.
According to VSP, investigators recovered evidence consistent with homemade incendiary devices.
A HAZMAT cleanup team responded to the scene to mitigate environmental damage caused by the burnt vehicles and the proximity of a nearby stream.
Anyone with information related to this incident is encouraged to contact the Virginia State Police at 540-375-9500 or by email at [email protected]. Anonymous tips are welcome.