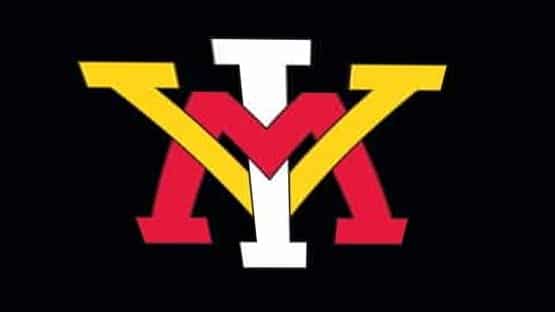 Hunter Rice ran for 138 yards and four touchdowns, powering VMI to a 27-24 win over #14 Western Carolina on Saturday in the Keydets' 2023 season finale.
The win caps a nice turnaround season for first-year coach Danny Rocco, who took a program that had gone 1-10 in its final season under Scott Wachenheim to a 5-6 finish in Year 1, with a 4-4 mark in SoCon games.
"Both teams gave it everything they had," Rocco said after the win. "Western Carolina had a lot to play for, they were coming in here and a win guaranteed them a playoff spot. I personally believe that team belongs, and I hope the SoCon can get four teams in. But our kids came with really strong confidence. Defense took control of the game early. In the second half we started running the football. We started to wear them down. To their credit, they bounced back and took us down to the wire, but we made one last big play."
Western Carolina (7-4, 5-3 SoCon) made it a one-score game with 8:59 to go on a 4-yard TD run by QB Brody Palhegyi.
VMI drove into the Catamounts' red zone, but Carson Beck missed a 34-yard field-goal try with 1:50 to go to keep the margin at three.
Western had one last chance, but a Palhegyi fumble was recovered by Dahmon Artis at the Western 42 with 58 seconds to go.
The Keydets clocked it from there.
The five-win season is just the fourth for VMI in the past 20 years, so, this one was big.
"Our seniors have experienced the highs of the highs and lows of the lows, but to be able to finish up their career at home with a win, I think, will resonate with them for a long time," Rocco said. "When I came here, it was obvious to me that we had enough talent and experience in our senior class in our league."