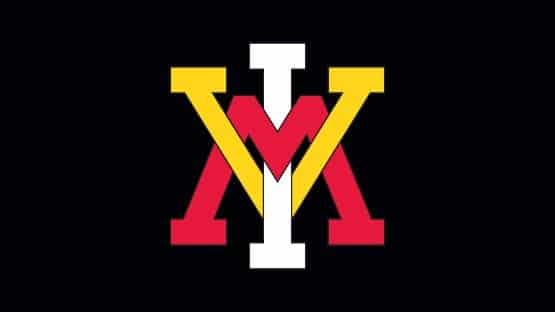 VMI recorded its first Southern Conference victory of the season by defeating rival The Citadel by a 75-69 count Thursday night.
The win is the first conference game victory for VMI head coach Andrew Wilson, who also picked up his first career road victory at the helm. It also snapped a 12-game losing skid for the Keydets, who opened SoCon play 0-10 between late December and through the month of January.
In a game that featured nine ties and 12 lead changes, the Keydets (6-18, 1-10 SoCon) overcame an 11-point deficit early in the second half to come back and earn the win.
A Taeshaud Jackson II three at the 13:16 mark cut the deficit to three, and Rickey Bradley Jr. knotted the score at 54 apiece at the 11:58 mark on a step-back three to continue VMI's momentum.
Sam Wolfe gave VMI its first lead of the second half on a three moments later to make the score 57-54 and later gave VMI a big bucket off an offensive rebound that resulted in a lucky tip-in to make the score 59-57 in VMI's favor.
Tony Felder Jr. made two clutch three-pointers in the final three minutes to help VMI keep its lead late in the game and hold on for the win.
"It's a great feeling to be able to get our first conference win against our arch-rival on the road tonight," Wilson said. "I told the guys after the game how proud I was of them for sticking together. It's been a tough three- to four-week stretch for our team. We've been so close and knocking on the door. I told the guys to stay together and it's going to happen for us. We're going to bust through that door. We finally did it tonight. I couldn't be more proud of my guys. We've fought every single night. We just haven't made enough plays down the stretch that we made tonight. Our guys have a certain amount of belief in each other. This feels really, really good."