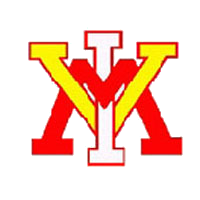 The VMI Keydets rallied to put the tying runs on base in the eighth inning, but Samford second baseman Hunter Swilling made a diving catch of a hard line drive by Jordan Tarsovich to end the threat as Samford held off VMI, 10-5, in SoCon baseball action Sunday afternoon in Lexington, Va. Samford took the series two games to one.
The Keydets (6-14, 2-4 SoCon) had trailed by as much as 8-2, but had rallied to within 8-4 entering the eighth inning. Matt Winn led off with a double against reliever Tristan Widra and one out later, Jacob Jaye had an infield single.
Closer Andres Gracia relieved and struck out Will Malbon, but David Geary was hit by a pitch to make it 8-5. Tarsovich then worked the count to 3-2, but his hard liner back up the middle was speared on a dive by Swilling to end the threat. Samford then tacked on two runs in the ninth to account for the final margin.
Gracia closed the game out to earn his fifth save of the year, after Parker Curry had worked seven innings and allowed four runs to earn his third win of the season. Matthew Eagle (0-3) took the loss to the Keydets by giving up eight runs, four earned, in four innings.
Samford (11-14, 4-2) jumped out to an early 5-0 lead, thanks to a two-run home run in the first inning by Heath Quinn and a three-run shot by Swilling in the second. It was Swilling's third home run of the weekend.
The Keydets rallied in the third, when Malbon led off with a walk and Geary followed with a single. One out later, Tyler Tharp doubled to score a run and later in the inning, Matt Winn lofted a sacrifice fly to center field to cut the Samford lead to 5-2.
A three-run shot from Austin Edens in the fourth pushed the margin to 8-2, but the Keydets got a run back in the fifth. Brandon Angus singled with one out and stole second. Will Connerley then singled with two outs to score Angus and cut the deficit to 8-3. Tarsovich then homered in the seventh to set the stage for the eighth inning dramatics.
Offensively, every Keydet had at least one hit and Jaye had his third consecutive multi-hit game. Dixon was 3 for 5 with two runs scored to lead the Bulldogs.
VMI baseball will return to action Tuesday, when the Keydets travel to Blacksburg, Va. to take on the Virginia Tech Hokies. First pitch is set for 5:30 p.m.