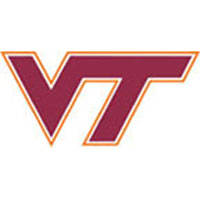 Virginia Tech rushed for a season-high 246 yards and overcame a sluggish first quarter in a 37-0 rout of Bowling Green on Saturday in Lane Stadium.
The Hokies (3-1, 1-0 ACC) had just two first downs in a scoreless first quarter, but the offense eventually got on track in the second quarter, capping an 85-yard drive with a 10-yard touchdown pass from Logan Thomas to J.C. Coleman.
A Thomas-to-Dyrell Roberts 42-yard TD pass and a Thomas 1-yard run made it 21-0 at the half.
Michael Holmes and Martin Scales scored rushing touchdowns around a Cody Journell 35-yard field goal to account for the second-half scoring.
After giving up more than 500 yards of total offense last week in a 35-17 loss at Pitt, the Tech defense limited Bowling Green to 266 yards.