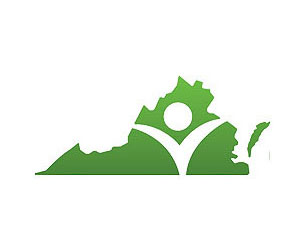 Virginia Organizing leaders, including several people who were formerly incarcerated, were present today when Virginia Governor Terry McAuliffe announced that the state of Virginia applications for employment would no longer ask about an individual's criminal history.
Deirdre Gilmore's son was released from prison in December and although he was qualified for jobs, could not find employment because of his record. "I'm so glad that people like my son, people who have paid their debt to society, will now get a chance to get their lives back together."
"Virginia Organizing applauds Governor McAuliffe's bold action to let returning citizens know that they will not be defined by the past," said Danville Virginia Organizing leader Catherine Fitzgerald. "We are thankful that our Governor takes these issues seriously and believes in rehabilitation and second chances. When someone serves their time, it's important that person get a second chance."
Virginia Organizing Chapters are active in "ban the box" campaigns in localities across Virginia. Virginia Organizing and other groups worked to successfully ban the box in Charlottesville, Danville, Fredericksburg, Harrisonburg, Martinsville, Norfolk, Portsmouth, and Virginia Beach. Fitzgerald was one of the leaders who worked on banning the box in Danville.
Dennis Hairston, a Martinsville Virginia Organizing Chapter leader who was active in getting the box banned in his city, was also present for Governor McAuliffe's announcement. "We started with the localities and I'm glad that the work we did there is building to the state level."
"This is a big step in the right direction and I'm really excited that the currently incarcerated people that I work with in Charlottesville are going to have an opportunity to be productive in society," said Eddie Harris, a community leader who attended the governor's media conference with Virginia Organizing.
Virginia Organizing encourages public and private employers to ban the box on their job applications and only ask questions of criminal history during the interview process if it pertains to the job being applied for.
The criminal history box has also been banned in Alexandria, Arlington County, Fairfax County, Newport News, Petersburg, Richmond, and Roanoke.