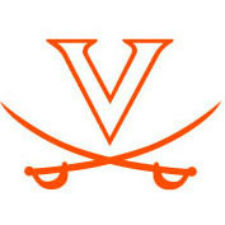 The University of Virginia athletics department and the Virginia Athletics Foundation announced a progress update towards the $264 million All In For Excellence fundraising initiative. The fundraising initiative covers a 10-year period through the spring of 2022. Since Jan. 1, 2013, more than $78 million has been raised, including a new record for its Annual Fund in 2015 with 9,679 donors contributing $17,052,857.
"The support of our donors has been an important part of the success our athletics department has achieved since we first announced our 10-year goals in the spring of 2002," Virginia athletics director Craig Littlepage said. "As the landscape of college athletics continues to change, fundraising will be even more critical for our department to reach its goals as we compete for championships as a member of a Power 5 conference."
The All In For Excellence fundraising initiative was announced in support of the department's 10-year goals and the effort to meet increases in scholarship expenses associated with cost of attendance stipends and the long term needs of the athletics department. Facility projects will be added to this effort as they are prioritized and approved by the University. The All In For Excellence target for 2016 is $23.3 million, with an Annual Fund goal of $18.3 million. Membership guides for this year's effort have been mailed to donors this month.
"We're thankful for the tremendous generosity of our donors to support University of Virginia student-athletes and the response we've received thus far as we've asked them to be All In For Excellence," Dirk Katstra, executive director of the Virginia Athletics Foundation said. "Our staff is focused on connecting with our current donors every day and cultivating new donors to help the athletics department reach its goals. We're going to need everyone's help to remain competitive in athletics fundraising during the All In For Excellence initiative."
Gifts to the Virginia Athletics Foundation in 2015 totaled $19.5 million, including $17.05 million to the Annual Fund, $1.65 million for the endowment, and $750,000 for operational support through donations to Coaches 10 programs. More than 3,000 donors increased their giving by at least 10% in 2015, more than 850 participated in the Take It To The Next Level initiative and more than 1,890 of the 9,679 total number of donors were new to the program last year.
To further support All In For Excellence, a website has been launched to articulate the initiative's goals and to provide ongoing communication to donors and fans. The site, AllInForExcellence.com, provides detailed information about each component of the fundraising initiative, including contributions to the Annual Fund, endowment giving and operational support needs. The site also presents the annual fundraising targets through 2022.
The 2015-16 academic year is the fourth year of the Virginia athletics department's current 10-year goal period. One of the goals of the department is to win 70 ACC and 12 NCAA championships during the current 10-year period. To date, Virginia has won 18 ACC championships, tied with Florida State for most conference titles, and four NCAA championships, tied for first with Duke among Atlantic Coast Conference member institutions.