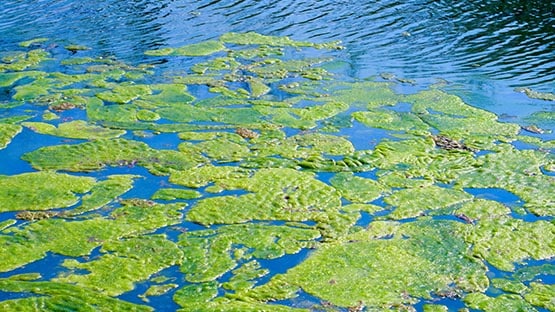 The Upper and Middle sections of North Anna Branch of Lake Anna in Louisa County are experiencing harmful algae blooms, according to the Virginia Department of Health.
The public should avoid contact with this specific area of the lake until algae concentrations return to acceptable levels.
Some harmful algae, called cyanobacteria, can cause skin rash and gastrointestinal illnesses, such as upset stomach, nausea, vomiting and diarrhea.
The area to avoid can be seen on a harmful algal bloom map.
The section of the lake currently under a swimming advisory due to unsafe levels of cyanobacteria:
Upper North Anna Branch (advisory issued 8/4/23) – From the upper inundated waters of the North Anna arm of the lake downstream to the Route 522 Bridge.
Middle North Anna Branch (issued 8/18/23) – From the Route 522 Bridge, to include Route 719 (Holladay Bridge), to Lumsden Flats at Rose Valley Drive
To lift advisories, there must be two acceptable samples collected at least 10 days apart. The next sampling date is planned for the week of September 19 (weather permitting).
The Virginia Department of Health and the Virginia Harmful Algal Bloom Task Force, which includes the VDH, the Virginia Department of Environmental Quality, and the Old Dominion University Phytoplankton Laboratory, will continue to monitor water quality in the lake.
In general, advisories will be lifted following two consecutive test results with acceptable levels for algal cell counts and/or toxin concentration.
For more information visit www.SwimHealthyVA.com.