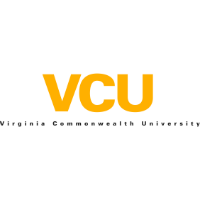 Virginia Commonwealth University professor George Munro, Ph.D., has received a Fulbright U.S. Scholar grant – his third – to travel to Russia to study the history of a small mining town that was once populated primarily by Soviet Union exiles.
Munro, a professor in the Department of History in the College of Humanities and Sciences, will use the grant to visit Kirovsk, a town in northwestern Russia that is home to one of the world's richest deposits of the phosphate mineral apatite. Munro is researching the history of Kirovsk for a future book.
"The city was founded in the 1920s when a very well-known geologist prospected all around areas of the Soviet Union where they suspected there were lots of minerals of industrial use," Munro said. "Virtually nobody lived there in that area."
The only inhabitants, he said, was a small population of the Saami, a seminomadic reindeer people.
"So, of course, to establish a mining town where people couldn't profit themselves from the mining, how are you going to get people to move there to live and work? Well, fairly quickly under Stalin, particularly as it developed in the 1930s, it was a place where exiles — political exiles — were sent [to work in labor camps]."
Kirovsk was also one of the two, possibly three, spots in the world where underground nuclear explosions were detonated for industrial purposes. "They did this to loosen the rock," Munro said. "They did it a couple times and then decided not to do it anymore."
In the 1950s, the town, which is situated in the mountains, was turned into a ski resort.
"In Soviet times, this was the place were a lot of Soviet citizens and people from Eastern European countries went to ski because they couldn't afford to go to the big downhill ski [resorts] in Western Europe, and they wouldn't have been allowed to go anyway," he said. "This was one of three big ski resorts in the Soviet Union. The other two were in the south."
Kirovsk continues to operate as both a ski resort and mining town today, Munro said.
"They still are mining [apatite] there," he said. "Because it's such high quality. They crush the stone and move it to Murmansk by rail, and they ship it out from there by boat and freighter. A lot of it goes to Argentina and Spain and Italy."
The Fulbright U.S. Scholar program sends roughly 800 American scholars and professionals each year to around 130 countries, where they lecture or conduct research in a wide variety of academic and professional fields. It is a program of the U.S. Department of State's Bureau of Educational and Cultural Affairs.
Munro's Fulbright trip to Russia will be his third. In 1998, he received a Fulbright award to teach in Saint Petersburg. In 2006, he received a Fulbright to conduct research in the Russian city of Yaroslavl.
In addition to the Fulbright grant, Munro's trip will be supported by the College of Humanities and Sciences.
"Fulbright Scholar Grants are some of the most competitive and prestigious awards supporting international research collaboration," said Jim Coleman, Ph.D., dean of the College of Humanities and Sciences. "This grant recognizes George's already significant contributions to understanding the historical forces that shaped Russian society and will facilitate a fascinating expansion of our knowledge of Russian history. The award is also a positive reflection of the VCU history department — a department that exemplifies the best of the teacher-scholar model."