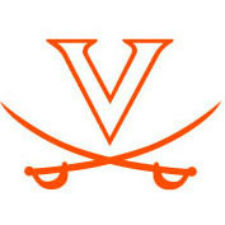 Two members of the UVA women's swimming and diving team, junior Courtney Bartholomew and sophomore Leah Smith, have been named to the 2014-15 USA Swimming National Team roster.
The Cavaliers are one of five schools to have two current female student-athletes listed on the team. California and Georgia both had four recognized, while Stanford and usc each had two.
Smith (Pittsburgh, Pa.) was named to the team for her efforts in the 200m free, 400m free and 800m free events. She is one of seven women on the team named in three or more events. Smith represented the U.S. at the Pan Pacific Championships in August and earned gold in the 4x200m free relay.
Bartholomew (Holland, Mich.) was recognized on the team in the 200m back. She placed third at the 2014 NCAA Championships in the 200y back.
On the men's side, Class of 2011 graduate Matt McLean was listed on the team for his efforts in the 200m free and 400m free. The 2012 Olympic gold medalist won the 2014 national championship in the 200m free and earned gold as part of the U.S. 4x200m free relay at the Pan Pacific Championships in August.
Swimmers were selected for the USA Swimming National Team based on their times in Olympic events from the combined results of the 2014 Phillips 66 National Championships and the 2014 Pan Pacific Championships. The top six athletes in each event made the National Team, however, relay lead-offs and time trials were not included.