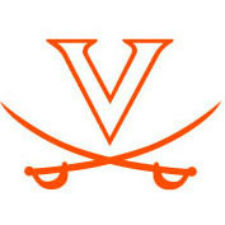 This time last year, with new coordinators on offense, defense and special teams, and new position coaches up and down the sidelines, UVA quarterback Greyson Lambert and his teammates were still trying to memorize the playbook.
"This year, we're adding new wrinkles to the plays that we've learned and ingrained in our minds over the last year. So we've come a long way in knowing the offense and knowing the schemes," said Lambert, in his first year as a starter under second-year offensive coordinator Steve Fairchild, who speaks for the coaches regarding the feeling of extra comfort in year two with the new systems in place.
"It doesn't matter how good a coaching staff you have, if you've worked together for a year, it's going to be better. Just the interaction between our offensive staff and our staff in general is obviously a year better," said Fairchild, adding that the coaches also now know their personnel better than they did at this stage a year ago.
"You can say what you want, but you get hired on, and you have 15 practices in spring ball, and you're trying to mold something, and you don't know them as well as if you've gone through a season, like we have," Fairchild said.
Special-teams coordinator Larry Lewis said there is a "learning curve" on both sides, for players and coaches, that "takes some time" to work through.
"I know as an offensive staff, we feel a lot more comfortable because we do know the kids, and they know us, and they know what's expected of them. We know what we can expect out of them," said Lewis, who is also the running-backs coach on London's staff.
"It's the same way with me with special teams. We walked into a situation of trying to really get to know the abilities of all these kids, and now a year later, I know what certain kids can do and what they can't do, what positions I can put them in. It really helps. It really does," Lewis said.
"That in itself has helped us both on the offense and the special teams really take a step forward, farther than we were at this point last year," Lewis said.
Eli Harold talked about the demands playing under second-year defensive coordinator Jon Tenuta, whose system asks players to play an attacking style light-years more advanced than they played under his predecessor, jim reid.
"Being familiar with the system in the second year, the scheme that Coach Tenuta has is just go, go go," Harold said. "It's not a lot of thinking. When you're in a system for more than one year, you're going to be a lot smoother, a lot faster. It allows you to use your athletic ability."
Defensive tackle David Dean said he and his teammates know better understand the concepts to Tenuta's defense.
"We understand our roles in the defense, which kind of allows us all to play faster, eliminate those same mistakes that we made in the past," Dean said.
How this translates on the field is uber-important with the Cavs coming off a historically bad 2-10 season that ended with a nine-game losing streak.
"In camp you see guys running around, getting to the ball, not being hesitant at all, adjusting on motions, communicating, and it just looks like guys are a lot more comfortable than they were last year," said senior defensive back Demetrious Nicholson. "When you make mistakes, nine times out of 10 it's going to be a mental mistake, and we're correcting those mistakes."
Wide receiver darius jennings feels like things are in place for a second-year turnaround.
"It is year two. We have a year under our belt. We're just trying to progress from last year. I think we had a great spring and a great summer. We're going to try to build on that in camp," Jennings said.
– Column by Chris Graham