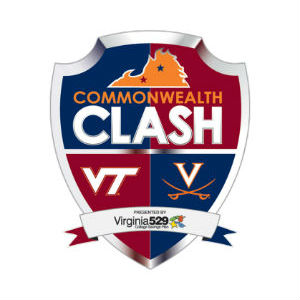 Bronco Mendenhall can still salvage what has been to this point a disastrous first season at UVA. All he has to do: beat Virginia Tech.
It's no small task. Last time Virginia beat Virginia Tech in football, there was no Facebook, Twitter or YouTube, much less Instagram, Snapchat, Yik Yak or whatever social-media platform is the current next big thing with the kids.
Seriously, is that world even fathomable?
Think about it: UVA fans haven't been able to write on social media that their team beat Virginia Tech in football.
OK, they probably posted it on MySpace. Remember MySpace? That's how long ago this was, folks.
Friggin' MySpace.
It's so long ago that Bronco Mendenhall hadn't even yet been a head coach. Mendenhall took over at BYU in 2005, two seasons after Virginia's 35-21 win over the Hokies in 2003.
Mendenhall had an 11-year run at BYU subsequent to that win, before coming east to Make UVA Football Great Again.
The first 100 days, give or take, under Mendenhall, have been anything but great again. Virginia opened with an embarrassing blowout home loss to FCS Richmond, and after a modest mid-season two-game winning streak have now lost six straight, and many weeks have not been competitive.
Vegas doesn't expect Virginia to be any more competitive this weekend in Blacksburg, installing Tech as an 18-point favorite.
But you're supposed to be able to throw the teams' records out the window in a rivalry game, right?
The one thing that Mendenhall has going for him is that he and his staff don't carry the baggage of 12 straight losses to the Hokies.
In recent years, UVA has been very competitive in this series. Last year, in Charlottesville, the Cavs twice had one-score leads in the fourth quarter before a late Virginia Tech rally resulted in a 23-20 Tech win.
Two years ago in Blacksburg, Virginia took the lead with three minutes left before surrendering a big play leading to a last-minute Hokies touchdown in a 24-20 Tech win.
Three of the last four games in the series have been decided by four points or fewer, and we're talking about some bad Virginia football teams playing some good Virginia Tech football teams down to the wire in those.
This is what Mendenhall is selling to his team right now: you're close.
It might be a reach this year, with Tech on the verge of another appearance in the ACC Championship Game, and the Cavs on the verge of another 10-loss season.
What Mendenhall is trying to convince his guys is: Tech is looking past you, with Orlando and then a bowl game still to play, and let's face it, this is your bowl game.
Win, and sure, you're 3-9, but to a long-starved fan base, ready to hit publish on the Facebook post and tweets proclaiming that first victory in forever and a day, you're not 3-9, you're 1-0.
Throngs of fans will meet the buses back at Bryant Hall. They may organize a parade in your honor.
They'll certainly forget Richmond, Pitt, North Carolina, Miami.
And looking down the road, we'll all look back on this one as the one that laid the foundation for the rebirth of Virginia football.
All you have to do is defy the odds, as you just about did against Louisville a few weeks ago.
Nobody gave UVA a sliver of a hope against the then-Top 5 Cardinals, and the 'Hoos were 13 seconds away from pulling off the shocking upset.
Put yourself in position to win in the fourth quarter, as you could have done against Louisville, as you could have done last season against a good Notre Dame team, as you could have done three of the past four years against Virginia Tech.
It's time for the nail to pound the hammer.
Stranger things have happened, right?
OK, maybe not. But anyway. Wahoowa.
Column by Chris Graham