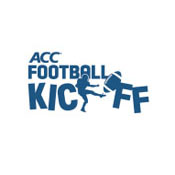 The goal for Virginia football in 2011: a bowl game. And it seems in reach. The preseason preview mags seem to have the Cavs in the right place, at a projected six to seven wins, to be in bowl contention. For a program that hasn't been to the postseason since 2007-2008, no bowl game can be too insignificant.
"I feel like you haven't had the full experience of college football without going to a bowl game. So that's where we've set our minds on – at least six wins this year," said redshirt senior wide receiver Kris Burd, who as a true freshman in 2007-2008 was on the team that represented the ACC in the Gator Bowl.
Burd, in his redshirt year, didn't play in the game, but along with Chase Minnfield, a senior cornerback who also made that trip to Jacksonville, there are veterans in the locker room who can tell the younger guys what it takes to get to the postseason.
"We tell them, You can't just come into the locker room and switch it on. You have to live – everything you do has to be focused on making yourself better, focused on winning," Burd said at today's ACC Football Kickoff.
The bottom line: The vets aren't going to settle for anything less than a bowl bid and call 2011 a success.
"We're going to a bowl game. Do what you got to do to get us there, because that's where we're going. This is my last season, and we've got to do it. If you're not on board, we've just got to leave you behind," Burd said.
***
Minnfield is being projected as a possible late-first round pick in next year's NFL draft. He isn't all that focused on what the draft gurus have to say about him right now in that respect.
"It doesn't really mean much to me. I mean, I hear about it just because of the social media and agents trying to contact me. But it doesn't really mean anything. They only remember what you did last, so if you have a bad season, it doesn't mean anything," Minnifield said.
***
Remember all the talk heading into 2010 about how UVa. was going to seamlessly transition from a 3-4 base defense to a 4-3? Minnifield conceded that it wasn't at all easy.
"I think we underestimated how much of an effect it was going to be, and because of it, we gave up a lot of big plays," Minnfield said.
It wasn't as much a challenge for Minnifield at corner, but for the line, the backers and the safeties it was a sea change.
"I could see the adjustments for my linebackers struggling, my D-line struggling. The run fence and the pass fence are different. Think of a safety – a safety doesn't even play in the box when they're in the 3-4. When they're in the 4-3, if they move down to outside linebacker, they're the main run fence. That's a big difference for somebody. It's a different technique for how to take on blocks. It's a different technique on how to read the run," Minnifield said.
And so heading into 2011 …
"I think we're gaining confidence, and we're gaining strides in that department," Minnifield said. "I thought we played hard all year. It was just that our experience with what we were doing was limited. We didn't have much practice time at it, we didn't have much game time at it for the people playing new positions."
Reporting, videos and audio by Chris Graham. Chris can be reached at [email protected].