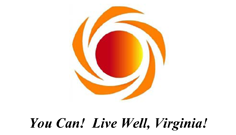 Joyce Nussbaum, Chronic Disease Self Management Education Coordinator, presented to the members of TBSC and PRSC Wednesday morning.
Joyce was able to talk about new things happening with CDSME and to also reinforce the positive coping skills that CDSME teaches. During the presentation, Joyce asked the group to define Chronic Disease and then to name some of them. Within that discussion, one topic stood out as something that seemed to affect many members. Joyce and the group took that opportunity to problem solve that topic.
This was a perfect example of how the CDSME program works! Thanks, Joyce, for the program!
More online at www.ValleyProgramforAgingServices.com.