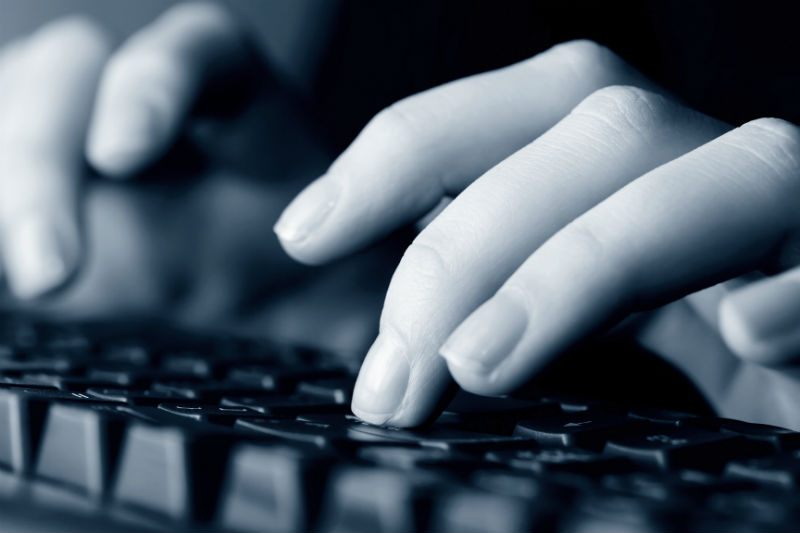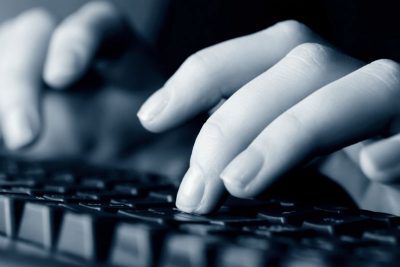 Thanks to a rapid advancement in technology over the last few decades, the world has evolved to ensure maximum convenience in the corporate realm, in the world of leisure, and, of course, within the ever-changing realm of education. Nowadays, as a result of the many online learning opportunities available out there, it is possible to further one's education without ever needing to travel in person to a learning institution, college, or university. Despite not being present in lectures and seminars, online learning, otherwise commonly referred to as 'distance learning', provides students with all of the necessary support that they need to succeed, develop their skills, and bolster their careers.
Below, we examine the many benefits of online learning and highlight why it might be a worthwhile choice for you, your unique lifestyle, and your career goals.
Maximum flexibility
At a traditional college or university, you are given a timetable which outlines the dates and times for all of your lectures. You are required to be there in person and to organize your own transport. Online learning works very differently. While you will have deadlines for assignments and specific dates set aside for tests and examinations, you will usually be able to work at your own pace and request assistance or support as and when you need it. The difference is that there is no set schedule that you will need to follow day in and day out. This is obviously great news for students who choose to embrace online learning despite having many other responsibilities and/or projects on the go. It affords you the ability to decide how much time you dedicate to your studies and when.
It is true that some online learning institutions may host online lectures at certain times, but in many cases, if you are unable to 'be there' at the time they are initially broadcast, you will almost always be able to access the footage or audio at a later stage. There is no denying the fact that online learning is endlessly more flexible than traditional learning, particularly when it comes to each student's time and general availability.
Affordability
Another reason why ambitious learners may opt to further their studies online is because online learning is markedly cheaper than traditional learning. According to a U.S. News and World Report article by Devon Haynie, students pay on average $282 per credit hour for online classes. This means that the price of taking 12 credit hours' worth of classes, which is generally a full course load, is sitting at around $3,400 a semester. On the other side of the coin, the average cost of tuition and fees for the 2017–2018 school year was $34,740 at private colleges, $9,970 for state residents at public colleges, and $25,620 for out-of-state residents attending public universities.
Obviously, regardless of whether you are studying online or at an institution, the cost will depend very much on the type of degree or certificate that you are pursuing. No matter what, though, the aforementioned data demonstrates that online learning can assist students in ensuring substantial savings when it comes to furthering their education.
Considering that a recent study reported that affordable tuition and fees were the most important decision-making factor when it comes to choosing a college or university, it is no wonder why e-learning is continuing to soar in popularity.
The great news is that, whether you are in search of online family nurse practitioner programs or you would like to boost your digital marketing skills, you can be sure that there will be a cost-effective online course that you can sign up for!
Accessibility
One of the best parts about studying online is the fact that students will always have easy access to a wide range of documents and resources that they may need at various stages of their course. Most online learning institutions have special archives and websites that make it simple for students to search for and retrieve these documents as and when they are required, saving valuable time along the way.
Enhanced support
Due to the fact that traditional lectures do not take place, online learning institutions always go out of their way to ensure that their students receive the utmost support in all areas of their studies. And, this support is often just an email or Skype conversation away. In fact, many students will agree that, as someone who is furthering their education online, they receive even more one-on-one attention than they ever would within a traditional college setting. Obviously, the more support you receive, the higher your chances of reaching your goals.
Another benefit of being able to liaise with professors and lecturers in a more personal capacity is the fact that doing so is sure to have a positive effect on the person's digital communication skills, which is great news for their blossoming career!
Self-discipline
By studying an e-learning course, as mentioned above, you are the person responsible for getting through your workload. In many instances, this in itself can be a challenge. Not only will you likely have other responsibilities and duties on your shoulders, but it may also be tempting to procrastinate and difficult to get yourself into the right mindset in order to tackle a new assignment or do some much-needed revision. While this may prove an obstacle to your success, it will do you the world of good in the long run, because you will learn effective time management skills as well as how to be more self-disciplined. These are highly sought-after skills and character traits within the working world and could lead to a greater chance of you landing your dream job shortly after completing your studies.
More options
Believe it or not, you will have a much vaster selection in terms of the course topics available to you when you opt to study online as opposed to at a traditional college. This is because many traditional colleges have specialties. In short, everyone knows that Harvard in the best place to go to study law and that the University of Pennsylvania is the best place to get an MBA. With e-learning, you can worry less about where you are studying and focus your attention more on what it is that you want to study.
Customized learning environment
Not everybody studies in the same way or concentrates best in the same environment. So, while at a traditional university, you will likely only have two options in terms of where you work (the library and your dorm room), when you study online, the options are practically endless. You will be able to customize a learning environment to suit your needs, and this often means that you'll find it easier to concentrate. Crowds of people, even in a library, can be extremely distracting. Never mind the temptation of opting to go out with friends rather than revising for that upcoming exam!
Eco-friendly
The less you travel, the better it is for the environment – hence the reason why e-learning is so much more environmentally-friendly than studying at a traditional college or university. A study conducted by the University of West Georgia revealed that, for every 100 students who did not commute to school, carbon dioxide emissions were reduced by up to 10 tons every semester!
Maximize the eco-friendliness of your degree by avoiding printing unnecessary documents and writing your study notes on your laptop rather than on a notepad. You will be thankful that you did when you don't have to rummage through piles of paper in order to find what you're looking for every time you need to study for an exam!
Who would benefit from online learning opportunities?
The short answer to this question is 'everyone.' However, having said that, people who may benefit most from the online learning opportunities out there are those who may not have the time or resources to travel to and from a traditional brick and mortar university or college. This may be somebody who works full time but who is determined to further their education. It may be a mother who stays at home to look after her children but who is still focused on achieving her career goals. It may simply be somebody who is looking for more flexibility and prefers to work in their own time, at their own pace, and in their own space.
Either way, online learning affords people the chance to learn and grow without any limitations, making it a potential route to success that is constantly increasing in popularity, efficiency, and respectability. In fact, experts predict that the global e-learning market will almost certainly surpass 243 billion U.S. dollars by 2022.
So, if you have yet to explore the realm of online learning, now is the time to do so. With flexibility, affordability, and so many more benefits working in your favor, you are bound to find a course that you love as well as plenty of motivation to meet and exceed your education goals going forward!