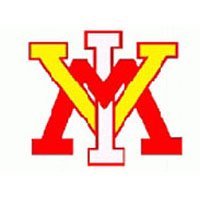 The ETSU Bucs scored four runs in the seventh inning to take the lead for good and defeat the VMI Keydets, 9-6, in SoCon baseball action Saturday afternoon in Johnson City, Tenn.
The Keydets (18-29, 2-15 SoCon) took a 6-5 lead to the seventh, but Hagen Owenby homered with one out to tie the game. Aaron Maher followed with a double and then stole third. One out later, Blake Rowlett doubled him home for to give ETSU (18-24, 5-9) the lead for good. Lance Mays added a two-run single later in the inning to account for the final margin.
Blaine Lafin (1-3) took the loss for the Keydets, as he was charged with two runs in the seventh. Blake Smith limited the Keydets to one hit over the final 5 1/3 innings and moved to 4-4 with the victory.
The Keydets jumped ahead in the second, thanks to a two-run single by Will Malbon. ETSU scored a run in the second and three in the third to take the lead, but VMI rallied in the fourth. Two wild pitches tied the game, 4-4, and Malbon launched a two-run home run for his third long ball of the year, giving the Keydets a 6-4 lead.
A fielder's choice groundout in the bottom of the fifth cut the lead to one, and set the stage for ETSU's rally in the seventh.
Offensively, Collin Fleischer went 3 for 4 with two runs scored to lead the Keydets, while Owenby went 4 for 5 with three runs scored for ETSU. VMI shortstop Jacob Jaye extended his hitting streak to 12 straight games with a fourth-inning double.
VMI baseball will return to action Sunday, when the Keydets and Bucs wrap up their series at 1 p.m.