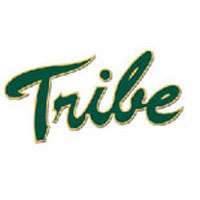 Sparked by a 23-0 second-half run, the William and Mary men's basketball team snapped the nation's second-longest winning streak and got back on the winning track itself with an 87-69 victory over CAA leader UNCW on Thursday night at Kaplan Arena.
Trailing 61-49 with 10:37 remaining, the Green and Gold (18-8, 10-5 CAA) scored 23 straight points, hitting first final seven shots of the run to end the Seahawks' (20-6, 12-3) 11-game winning streak.
Sophomore David Cohn led four Tribe players in double figures with 21 points, including a perfect 12-of-12 from the free throw line. He dished out six assists, including four during the decisive run, compared to zero turnovers. Dixon broke out of a shooting slump, hitting 7-of-12 from the floor and 5-of-8 from 3-point range to finish with 19 points. He tallied eight points and dished out two of his four assists during the 23-0 stretch.
Senior Terry Tarpey poured in 16 points on 5-of-7 shooting and 3-of-3 from 3-point range to go with six rebounds and two blocked shots. He scored eight straight during the second-half spurt, including a pair of 3-pointers to push W&M over the hump.
The Tribe closes out the home portion of the schedule onSaturday, Feb. 20, when it hosts Drexel for Senior Day. Tip-off is slated for 2 p.m., from Kaplan Arena, and the game will be televised on Comcast SportsNet with Al Koken and Blaine Taylor on the call. Fans can find the game on Comcast SportsNet Mid-Atlantic, Philadelphia, New England, Chicago and Northwest as well as SportsNet New York and online at CAA.TV.