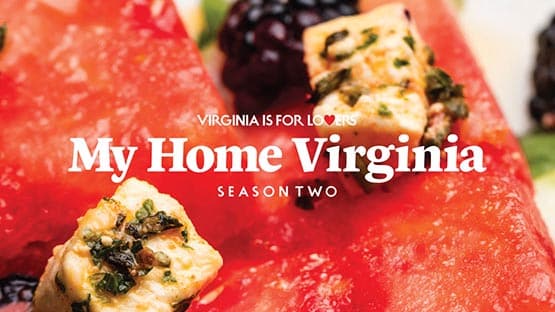 The Virginia Tourism Corporation has released the second season of its web series "My Home Virginia," airing on the agency's website and YouTube channel.
Episodes for Season 2 will focus on a different Virginia chef or baker that calls the Commonwealth home including:
a culinary duo hailing from separate continents that combined their native cuisines into a unique food truck experience in Southwest Virginia
a chef who cooked in kitchens across the country and now serves up her spin on Southern classics in Fredericksburg
an executive-turned-baker who bought a classic truck and started a new career in the foothills of the Blue Ridge Mountains, gaining a former U.S. President's attention.
"My Home Virginia" is a narrative-driven video series that follows Virginia-based personalities to the beautiful places they love and are inspired to call home, no matter how far across the world their travels may take them.
Season 3, which is currently in production, will focus on members of Virginia's sports community and will launch Spring 2024.
To watch episodes of "My Home Virginia" or for more information, visit virginia.org/MyHomeVirginia.