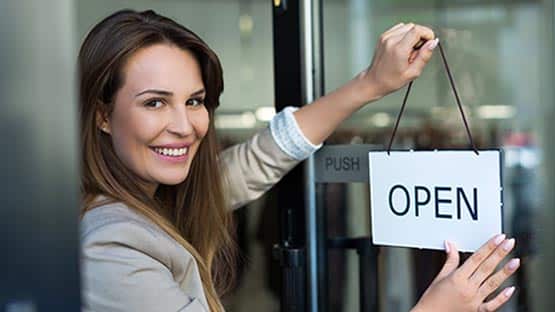 The application period for the Shenandoah Community Capital Fund's new Incubator Program for Entrepreneurs in the Shenandoah Valley is open on a rolling basis.
The Capacitor Incubator Program is a hybrid incubation model for entrepreneurs with scalable business ideas, to help them create their first proof of concept, identify the appropriate target market, and build the systems and financing for the successful launch of their business.
"The Capacitor program aims to fill a substantial gap in the greater Shenandoah Valley entrepreneurial ecosystem. Through our time evaluating and working in the current ecosystem along with research and partnership with other regions to understand strategies for building strong entrepreneurial economies, we have come to understand discontinuity in support for entrepreneurs who have moved beyond standard business ideation (create stage) programs and the regional business accelerator program (grow stage), Startup Shenandoah Valley," said Executive Director Debbie Irwin.
SCCF will admit 24 businesses in the next 12 months to participate in the program. During the course of the incubator, entrepreneurs will be surrounded by a dedicated team of industry experts to help them through milestone and goal setting, fractional CSO and CFO support, and legal consultation. Teams will be given a strengths-based assessment to ensure a collaborative working relationship. Entrepreneurs will also have access to workspace across the entire Shenandoah Valley region to help foster connection and peer-to-peer learning with key entrepreneur ecosystem leaders.
The Capacitor is for entrepreneurs in the ideation, pre-launch, or validation stage of their scalable startup.
"It's specially designed for entrepreneurs working in the traded sectors of transportation and logistics, light manufacturing, information technology, and food processing," SCCF Program Director Katie Overfield-Zook said. "The success of our Startup Shenandoah Valley accelerator illustrated a huge need in the region for more targeted support of companies that are trying to develop and launch new products. Particularly longer-term support is needed as entrepreneurs move through prototyping and MVP testing phases before they are ready for acceleration."
The program will be free to all participants for the first two years of the program thanks to the support of Go Virginia Region 8. Entrepreneurs accepted into the program should expect to dedicate about 8 to 10 hours a month to the program for 12 months, including meetings with the Fractional C-Suite, additional mentoring hours and the Founders Roundtable monthly check-ins with current CIP participants and Startup Shenandoah Valley alumni.