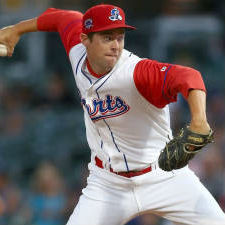 Former VMI star and Oakland A's minor leaguer Sam Roberts has been named the newest volunteer assistant coach for Keydet baseball, according to information released by the team Wednesday. Roberts, who retired from the professional ranks following Spring Training 2016, will assist in all aspects of the program in his first career coaching role.
"I am excited to add another VMI guy to our staff and program in Sam Roberts," stated VMI head coach Jonathan Hadra. "Sam had a tremendous career while at VMI and was able to move on into the professional ranks for five years with the A's. He brings instant credibility to the position and will have a tremendous impact on our players. Sam will assist in many facets of the program but will primarily handle the infielders on an everyday basis."
Roberts, VMI's all-time hits leader, ranks in the program's top-three in nine career categories, and leads in hits, walks, at-bats, runs scored and games played. He was also a regular on the mound, both in starting and relief roles.
Roberts was drafted by Oakland following the 2011 season and spent five seasons in the A's system, reaching high-A in the 2015 season. Following the 2013 season, Roberts transitioned full-time to the mound and spent his final two professional seasons in that role. He went 5-7 with a 3.22 ERA in 72 relief outings as a pro.
The 2017 VMI baseball schedule will be announced later this fall on VMIKeydets.com.