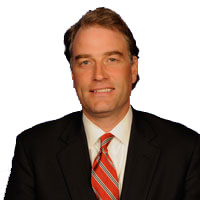 The Securities and Exchange Commission recently issued interpretive advice relating to the status of prepaid tuition programs established by members of the College Savings Plan Network.
"I am pleased that the SEC will allow families investing in 529 plans to more aptly maximize their investment," Congressman Robert Hurt (R-Virginia) said.
This guidance will allow such programs to be deemed "accredited investors" and "qualified institutional buyers" under the securities laws, which will effectively allow individuals who invest in state-run prepaid college savings plans, commonly known as 529 plans, to do so with more flexibility.  Moreover, this guidance will help provide certainty about the status of such tax-exempt college savings plans that are administered by many states.
This status will allow the investment portfolios of those prepaid tuition programs to become more diversified and to have direct access to certain securities, which will potentially enhance returns for hardworking Americans looking to save for college.
During the 113th Congress, Congressman Hurt and Congressman John Delaney (D-Maryland) introduced the College Savings Enhancement Act, which would codify this change into law, updating current securities laws to allow state-run prepaid college savings plans the freedom to invest more broadly, enhancing their ability to meet their obligations to the families purchasing their plans.
"529 plans are excellent avenues for hardworking families to plan for the costs of their children's higher education over time," Hurt said. "I look forward to working with Congressman Delaney and our colleagues to do all we can to ensure prepaid college savings plans, like the Virginia 529 Plan, are able to best serve families investing in their children's futures."
"Virginia529 appreciates Representative Hurt's attention and support on this important issue and his willingness to work on solutions to issues important to 529 plans making college more affordable and accessible across the country," noted Virginia529 CEO Mary Morris.