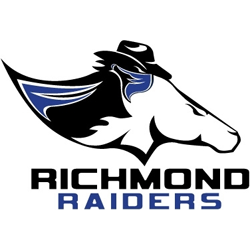 After turning in perhaps the best rookie season by a defender in PIFL history, Devin Jones has earned yet another postseason award.
The league announced that the Raiders' defensive lineman is the 2014 Zoombang Defensive Player of the Year. Jones is the first rookie and the first player at a position other than defensive back to win the honor. The award caps a postseason that has already seen Jones win Defensive Rookie of the Year and a spot on the All-PIFL first team.
Jones broke the league record with 12.5 sacks and was second in tackles for loss. He had multiple sacks in four different games, which was also a league high. He anchored a Raiders' front four that allowed a PIFL record low 223 yards per game.
Jones' motor was always running in high gear, and when he didn't get to the quarterback, he often forced the action toward a teammate who could. His presence helped the Raiders lead the league in sacks and tackles for loss. Ultimately, his absence was felt too, when he missed the last two games of the season with an injury. In those contests, the Raiders totaled just one sack after averaging 3.6 per game with Jones on the field.
Jones is the first Raider to win defensive player of the year, as voted on by coaches and front office staffs of all eight league teams as well as league officials.
Online at Zoombang.com, ZB products, LP is the leader in the use of polymers integrated with garments for the protection of star athletes in virtually every professional sport.
The Raiders will return to the Richmond Coliseum for their sixth season in the spring of 2015. Schedule and season ticket information will be announced in the near future.
Check www.RichmondRaidersProFootball.com for updates and more information on the team's offseason appearances and activitie