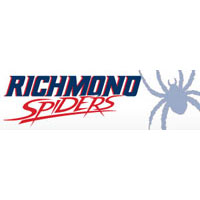 Richmond's defense locked down the visiting St. Bonaventure Bonnies in a 60-41 win at the Robins Center on Sunday afternoon.
The Spiders (9-7, 2-1) have now won two in a row in A-10 play, while the Bonnies (8-6, 1-2) dropped their second tough loss.
UR's defense limited SBU to just 18 second-half points and 32.7 percent shooting for the game. 41 total points was the fewest allowed by UR in A-10 play since Jan. 30, 2010 against Saint Louis.
Alonzo Nelson-Ododa led the charge for Richmond, tallying his second double-double this season with 10 points and a season-high 11 rebounds. He also made two blocks and had three assists.
"I'm very pleased with our win," head coach Chris Mooney said. "I thought in the first half, our defense was great and that kind of carried over. Alonzo Nelson-Ododa was the catalyst. He came in the game very early and he just led us with his energy and effort. He was terrific."
For the second-straight game, four players reached double figures in scoring for UR, led by Kendall Anthony's 13 points. He hit two threes to move into sole possession of second place on the all-time three-point list. He needs just four more threes to be Richmond's all-time leader.
Despite early foul trouble, T.J. Cline scored 11 points with four rebounds, while ShawnDre' Jones hit three threes to finish with 11 points and a game-high five assists.
Richmond's defense held the Atlantic 10's leading scorer, Marcus Posley, to just six points on 3-of-12 shooting. Posley had been averaging 17.5 ppg coming in. The Spiders also limited Youssou Ndoye, SBU's double-double machine, to just four points and six rebounds. Andell Cumberbatch led the Bonnies with 10 points and six boards.
Great Spider defense held SBU to an 0-of-10 performance from three, while the defensive rebounding battle favored UR, 26-21. Richmond dished 14 assists on 23 made baskets and shot 56 percent in the second half.
A fastbreak steal and layup from Jaylen Adams put St. Bonaventure up 20-17 with 3:39 left in the first half, but Richmond closed the half on an 8-3 run capped off by an offensive stick-back from Nelson-Ododa to lead 25-23 at halftime. Richmond never trailed again after a 13-4 run put the game away with six minutes left.
The Spiders hit the road this Thursday for a contest in Washington D.C. at the George Washington University. The game will begin at 7 p.m. and air live on ESPNU.