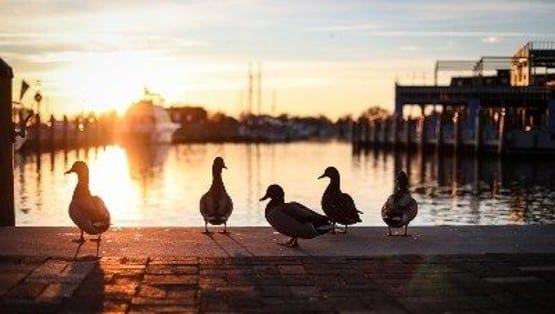 The Chesapeake Bay Conservation Acceleration Act of 2023 would fast track conservation goals in the Chesapeake Bay watershed.
Congressman Rob Wittman of Virginia joined fellow co-chairs of the Chesapeake Bay Watershed Task Force Reps. John Sarbanes of Maryland, Bobby Scott of Virginia and Abigail Spanberger of Virginia to introduce the legislation yesterday.
"The agriculture industry is vital to the Commonwealth's economy, and our farmers are committed to the stewardship and protection of the Chesapeake Bay," Wittman said. "This legislation will ensure additional resources go directly to on-the-ground conservation projects that support farmers and restore the Chesapeake Bay. I'm proud to be leading this bipartisan effort to encourage the responsible stewardship of our lands, waters, and wildlife, and to fight for a cleaner, safer, and healthier Bay."
Focus of federal resources would be placed on approximately 83,00 farms in the Chesapeake Bay watershed to boost voluntary conservation efforts that help achieve water quality goals, increase soil health and provide economic benefits. The legislation would also provide solutions for developing a more robust agriculture workforce to get more technical assistance on the ground, and would simplify harvesting invasive blue catfish from the Bay.
Sens. Ben Cardin and Chris Van Hollen of Maryland, Bob Casey of Pennsylvania and Mark R. Warner and Tim Kaine of Virginia introduced a companion bill in the U.S. Senate.
Congress continues to work to extend critical programs for farmers as the current farm bill is set to expire Sept. 30, 2023. Conservation programs by the U.S. Department of Agriculture (USDA) in the Farm Bill provide substantial resources, including funding and technical assistance to implement on-the-ground conservation practices in the Chesapeake Bay Watershed. The new legislation would provide additional tools to further investments and conservation programs in the region.