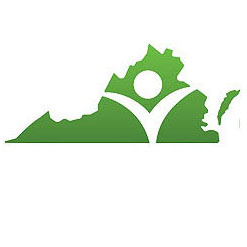 New research by Virginia Organizing's national partner Alliance for a Just Society shows that in Virginia, only 44 percent of current job openings pay a living wage for a single adult and only 17 percent pay enough for a single adult with two children to make ends meet. There are eight job seekers for every one living wage job available in Virginia. Women and people of color in Virginia are most likely to experience low-wage jobs that require multiple part-time jobs to earn a survivable wage.
Nationally, there are seven job seekers for every job that pays at least $15 an hour. Only 54 percent of all job openings in the U.S. pay $15 per hour or more. The full report, "Patchwork of Paychecks" is available at http://thejobgap.org.
"This report shows what we've known for a long time," said Virginia Organizing Chairperson Ladelle McWhorter. "Virginians, especially women and people of color, need access to living wage jobs to provide for their families. No Virginian should work full-time hours and still be struggling to make ends meet."
"Patchwork of Paychecks" features the story of Portsmouth mother and Virginia Organizing leader Shelia Carter. "I'm a hard worker and my hourly pay has now increased, but I don't get any overtime or benefits," said Carter.
Carter explains that she works approximately 80 hours a week, which leaves her little time for anything else.
"The increasing shift to low-wage work doesn't just mean less pay. For many workers, it also means fewer hours, unpredictable schedules, wage theft, and no paid sick leave—making it impossible to ever get ahead," said Allyson Fredericksen, author of "Patchwork of Paychecks."