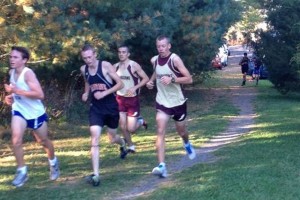 The 2012 Fishburne Military School cross-country team was one of the best in school history, finishing ninth at the state meet. But a senior class led by three-time all-state runner Colin Turnnidge has graduated, and Coach Mike Anson has set realistic expectations for the squad for 2013.
"This will be a rebuilding year, to use the cliché. We lost a lot of seniors that we worked with for four years. But that's the nature of the business," said Anson, also the school's athletics director.
The focus for 2013 will be on building for the future. The present is getting the team in shape on short notice.
"That's the challenge of a boarding school," Anson said. "We're in contact by email and Facebook and so forth, and we've got the workouts for them, but then they have to follow up and do those workouts. We'll find out soon enough. Our first workout is a five-mile run. If they come into that cold, it's going to be tough."
More on Fishburne Military School online at www.Fishburne.org.