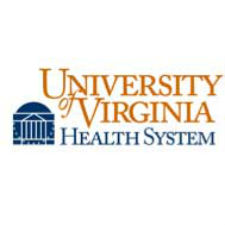 The American College of Radiology has reaccredited the radiation oncology program at the UVA Cancer Center for meeting the highest level of quality and patient safety.
The three-year accreditation follows a site visit and peer review of UVA's radiation oncology program by radiation oncologists and medical physicists who are experts in their fields. According to the American College of Radiology, the review assesses several areas of care, including patient care and treatment, patient safety, the qualifications of team members providing care, equipment, quality control procedures and quality assurance programs.
"This recognition from the American College of Radiology reflects the commitment of our team to providing the highest-quality care each day for our patients," said Thomas P. Loughran Jr., MD, director of the UVA Cancer Center.
UVA cares for patients using radiation oncology at several locations, including the Gamma Knife Center, the Emily Couric Clinical Cancer Center and Radiation Oncology Moser.
Advanced, comprehensive radiation therapy options at UVA include:
Gamma Knife radiosurgery: this scalpel-free, noninvasive surgical option treats brain and pituitary tumors as well as a host of other neurological conditions.
TomoHD: this delivery system enables radiation oncologists to precisely shape radiation doses to match the shape of a patient's tumor while avoiding healthy tissue.
Precision Breast Intraoperative Radiation for Breast Cancer (IORT): available through a clinical trial, IORT is designed for women with early-stage breast cancer. Women receive image-guided radiation at the same time as a lumpectomy, combining multiple procedures into a single visit.