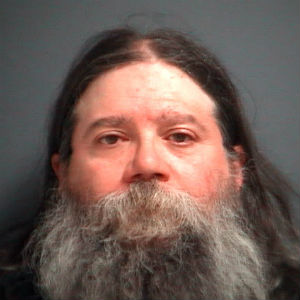 The Waynesboro Police Department arrested a Lyndhurst man on several misdemeanor charges stemming from a property dispute between two men that escalated into an armed showdown.  Officers had to use physical force to get Robert P. Van Fossen, 52 years old, into custody after Sunday afternoon's incident at a residence on the city's south side.  Officers also recovered a rifle belonging to Van Fossen.
At approximately 1:30 PM on January 10, 2016, officers responded to a residence in the 200 block of South Oak Lane for a report of a dispute between two men involving a gun.  When officers arrived they found Van Fossen and the 59 year old victim, who is the resident, embroiled in an argument.  Officers attempted to detain Van Fossen who refused to comply.  They used physical force to put him on the ground and handcuff him.
The victim told officers that Van Fossen came to get some of his property from the residence.  An argument ensued that climaxed with Van Fossen getting a rifle from his vehicle and pointing it at the victim.
Van Fossen faces the following charges:
Assault
Brandishing a Firearm
Obstruction of Justice
He is being held at Middle River Regional Jail on a $1,500 bond.