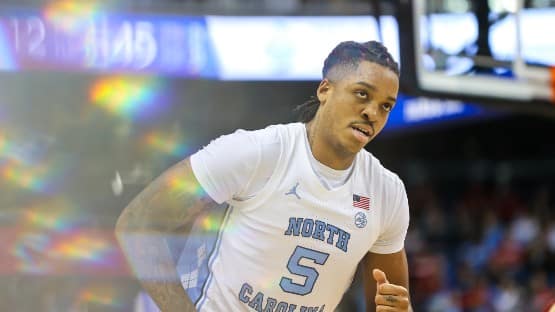 Virginia beat a not-full-strength North Carolina team in JPJ in January. A full-strength UNC shot the lights out early in Chapel Hill, then held on for an eight-point win last month.
Carolina (20-12) will be, as it was in the last one, fighting for its NCAA Tournament life Thursday night at 7 p.m. in the quarterfinal round of the 2023 ACC Tournament.
In their 85-61 win over Boston College on Wednesday in Greensboro, the Heels, shooting 30.9 percent from three-point range this season coming in, made nine of their first 15 attempts from long-range, finishing 10-of-24.
In the first half of the 71-63 win over UVA (23-6) in the Dean Dome last month, UNC made nine of its first 16 from three, finishing 10-of-22.
Thursday's game, like the one in Chapel Hill, will be a Carolina home game, as all ACC Tournament games in Greensboro and Charlotte are for the Heels, but that's the cost of doing business for everybody in the ACC not named North Carolina.
Virginia will be playing its first game of the tournament, the advantage of having earned one of the four tourney double-byes.
The 'Hoos have won a modest two straight since their loss at North Carolina on Feb. 25, defeating Clemson, 64-57, on Feb. 28, and Louisville, 75-60, on March 4.
Health in the post will be a focal point in this one. Virginia starting center Ben Vander Plas has been playing with a bad back the past few weeks, and his productivity has noticeably declined as a result.
UNC starting center Armando Bacot, a first-team All-ACC pick, hopped off the court in the first half with an ankle injury that was reminiscent of the one that took him out of the Jan. 10 game in Charlottesville, a 65-58 win for the Cavaliers.
Bacot returned in the second half and played six minutes, though he was clearly favoring the injured ankle.