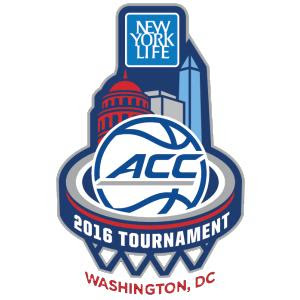 Florida State coach Leonard Hamilton and players Dwayne Bacon and Devon Bookert talk with reporters after FSU's 88-66 win over Boston College on Tuesday in the opening round of the 2016 ACC Tournament.
THE MODERATOR: We're joined by Florida State.
Coach, just a brief opening statement and then we'll go to questions.
COACH HAMILTON: I thought we were fairly consistent throughout the game. There was a period there in the second half where I thought we got several deflections and got out and got some easy baskets, extended the lead.
I thought that gave us a little confidence to be much more aggressive. I thought that Boston College had to be a little more aggressive and extended themselves a little bit farther out on the floor.
We were able to drive to the basket and got some post touches. I thought that really gave us an opportunity to get them in foul trouble. I thought their two key players, top three players, being in foul trouble, I thought that was as a result of us being aggressive, taking the ball to the basket. That was our game plan from the beginning. I thought it really made the difference in the game.
THE MODERATOR: Questions.
Q. Coach, the matchup with Virginia Tech, what is it about them that presents challenges, especially when they play that small lineup?
COACH HAMILTON: Well, when we played them last time, I think we lead for like 36 minutes of the game, and they just kept coming at us. They had a spurt there where they made every shot. We had great shots. We didn't finish our plays. That just said a lot about their determination, their focus.
I think Buzz has them playing 40 minutes of basketball. I thought we played 36. I thought that was the difference in the game.
They're a good basketball team. They really responded very well. They give tremendous effort. They got quality depth. They can keep everybody fresh, they can play with a tremendous amount of energy. They're a good basketball team. Even the games they've lost, they've played everybody very tough. This is a good basketball team and we have a tremendous amount of respect for them.
Q. For the players, as far as that last meeting with the Hokies, what do you need to do better than the first meeting? Do you feel like you're playing better now in this three-game winning streak than when you played them?
DEVON BOOKERT: I think now as the season's gone on, I think we've started paying attention to detail much more. I think we have grown more accustomed to moving the ball. I think with us moving the ball more, I think that has helped our defense.
DWYANE BACON: From the first time we played Virginia Tech, we were up like almost the whole game. Just the last spurt we stopped defending, stopped moving the ball, kept the ball on one side. We just grew from that these last three games. We know we had to get wins. A lot better on defense.
We're playing a lot of team defense, help defense. When we were on the five-game losing streak, we really wasn't playing help, stuff like that. The last three games we've been playing a lot of help-side defense and helping each other as a team.
Q. Leonard, does the fact that the tournament is being played here in Washington have any special meaning for you or was that so long ago it doesn't really matter?
COACH HAMILTON: I've gotten so many interesting questions about being different places playing tournaments. Like when we go to Miami, I was there for 10 years.
This is a business trip. We have a few family and friends in the area, but they know me very well. They treat me like hands-off. They understand that we're here on a business trip.
But I always enjoy coming to Washington. It's a great basketball town. The fans have tremendous love and respect for the game. It's a great atmosphere to come and play the ACC tournament in. That's what I enjoy the most.
Q. Dwayne, this is your first conference tournament game, your first post-season type game in basketball. Describe it.
DWYANE BACON: Every game is tough. At first it was a tough game. They wasn't just going to lay down and give up. After the first five minutes, we didn't play defense like we've been playing the last two games. After that we just decided if we wanted to really win, take a huge lead, we got to play defense. That's what we did.
It was a good game for everybody as a team, a good win. We're just looking forward to Virginia Tech now.
Q. Coach, you had an 0-18 team in '93/'94. A lot has been made about Boston College 0-18, seven total wins. What advice would you give to Coach Christian and staff about turning that around?
COACH HAMILTON: To be very honest with you, that's exactly what I told him prior to the game. I shook his hand. I just told him to hang in there because he's doing a lot of things the right way.
That was a very interesting experience for me. I had three kids injured. We were in every game. We just couldn't get over the hump.
I told him, I went back to my office one day, sat down, turned all the lights out, just started crying (laughter).
I said, Lord, what did I do? I thought maybe I'd done something wrong in my life to play so many close games.
On a serious note, he's doing a great job. He runs an offense that's very difficult to defend. His kids are fighting, everybody, tooth and toenail. My heart went out to him when I saw them being up with 1.1 second on the clock against North Carolina State.
It's just a matter of time that he turns that thing around. He's playing with probably the youngest team in America. I think Dwayne will tell you, it's a process that freshmen have to go through before they understand exactly how they need to play at this level.
So I understand exactly what he's going through, but when I look at what they doing, how they playing, how they respond to him, how they execute, their body language, their focus, the entire time they're on the court, it won't be long before he turns that thing around, and the glory days will be back for the Eagles.
Q. In that first meeting with Virginia Tech, they shot the lights out in the second half. Where does the defensive improvement have to come from for you tomorrow?
COACH HAMILTON: When I went back and watched the game, we had great looks down that stretch when they hit like five or seven shots. After the game, I told our guys, I think Bacon had a lot of them, wide-open pull-up in the middle of the lane, Bookert had two jump shots, X had a point-black layup. That's the nature of the game. They took shots that went in. We had good shots that didn't go in. Got to take your hat off to them. They did a good job finishing their plays and we didn't.
THE MODERATOR: Thank you.