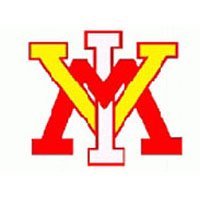 QJ Peterson and Julian Eleby combined for 63 points, leading the VMI Keydets past the Samford Bulldogs, 83-76, in Southern Conference basketball action Thursday night in Lexington, Va. VMI snapped a five-game skid with the victory.
VMI (6-11, 1-5 SoCon) took full advantage of big performances from its two leading scorers, including a run of three consecutive triples by Peterson in the final minute of the first half that gave the Keydets the lead for good.
The SoCon's leading scorer had a season-high 34 points on 13 of 21 shooting, including eight of 13 from beyond the arc. The eight three-pointers were a career-high for Peterson and tied for the second-most in school history. Eleby added a season-high 29 markers and went 10 for 10 at the foul line.
Darius Jones-Gibson led Samford (11-9, 2-5) with 18 points.
The contest was back and forth early, with six ties and eight lead changes in the first half. Neither squad led by more than five until the Keydets finished the half on a 14-1 run, fueled by the three straight triples by Peterson, and took a 45-37 lead into the locker room.
The Keydets went up by as many as 11 points, but Samford managed a late rally. A dunk by Iman Johnson with 1:03 on the clock brought the Bulldogs as close as they would get, 77-76, but Eleby and Peterson scored the game's final six points over the final 43 seconds.
The Keydets finished the game 28 of 59 from the field (47.5%) and an impressive 13 of 30 (43.3%) from beyond the arc. VMI also finished the contest with eight blocks, and outrebounded the visitors 37-32.
Samford went 23 of 52 (44.2%) and 9 of 16 (56.3%), respectively, from the field.
VMI basketball is scheduled to return to action Saturday, when the Keydets play host to the Chattanooga Mocs at Cameron Hall. Game time is set for 1 p.m.
Press Conference: VMI Head Coach Dan Earl
"It was good to get on the right side of things. I am proud of our guys and I thought they fought extremely hard. We weren't always perfect, but we did some effort things that really make a difference and it's nice to get a win under our belt."
"Obviously QJ Peterson and Julian Eleby played well, but you look at a guy like Tim Marshall who was 0 for 7 from the field, but he has eight rebounds. That's affecting the game in a positive way."
"I thought we did okay against their pressure. We did turn it over 15 times, but with their pressure the full game it was somewhat acceptable. Sanford does a really good job pressing in different ways. They switched from a zone press to a man-to-man and it really bothered us for a four-minute stretch in middle of the first half. But our guys were able to adjust and respond and as a whole I thought we did a good job of taking care of the ball, but yet being aggressive when we took the opportunity."
"We had some timely and key blocks. We switched a variety of screens often and they were trying to drive us and we were able to help out from the weak side and get some blocks."
"I thought our guys did a good job tonight of really competing throughout virtually every possession of the game. We certainly have some things to work on, but I thought we were dialed in and competing the entire game."