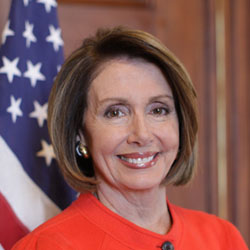 I'm of two minds when it comes to the news that Nancy Pelosi has been re-elected to serve as the leader of Democrats in the House of Representatives, as minority leader now that the party has lost its majority spot in the body.
OK, I get it – she was a solid leader in the walkup to 2006 and 2008 when Democrats were first in the minority in Congress and then were working to take back the White House.
But – and this is a big but – what about her horrific turn as House speaker?
She was more Newt Gingrich than she was anything like Tip O'Neill to the general public, which is to say, her political opponents were able to use her as a wedge to get voters to see things their way more than she was anything resembling a respected, revered statesman.
Read the rest of this column at TheWorldAccordingToChrisGraham.com.