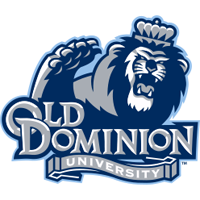 Old Dominion University junior offensive lineman Tyler Compton was named to both the Wuerffel Trophy Watch List and the Allstate, American Football Coaches Association Watch List on Wednesday.
A native of Virginia Beach, Compton played in all 12 games last season on the offensive line, starting eight games. He started one game at left guard and seven at right guard.
Compton graduated in December in just two and a half years with a degree in mathematics and is currently seeking his Master's in business administration.
Comprised of 11 players from the NCAA Football Bowl Subdivision and 11 players from the NCAA Football Championship Subdivision, Divisions II, III and the NAIA, the final roster of 22 award recipients will be unveiled in September. From the nominees submitted by sports information directors across the nation on behalf of their schools, a special voting panel consisting of former Allstate AFCA Good Works Team® members and prominent college football media members will select the 2015 Good Works Team.®
The 2015 Allstate AFCA Good Works Team® voting panel includes: former Good Works Team® members Zaid Abdul-Aleem (Duke, 1994 team), Matt Stinchcomb (Georgia, 1997, 1998 teams), Brian Brenberg (St. Thomas, 2001 team), Mike Proman (Amherst, 2002 team); media members Kirk Herbstreit (ESPN), Bruce Feldman (Fox Sports), Blair Kerkhoff (Kansas City Star); current AFCA President and University of Cincinnati head coach Tommy Tuberville; 1987 AFCA President and former head coach at Brigham Young University LaVell Edwards; and Jim Haskins, Executive Vice President, Allstate Brand Distribution.
In order to meet the criteria set forth by Allstate and the AFCA, each player must be actively involved with a charitable organization or service group while maintaining a strong academic standing.
The Wuerffel Trophy is awarded to the FBS player that best combines exemplary community service with athletic and academic achievement.  The trophy is named after former Florida quarterback and Heisman Trophy winner, Danny Wuerffel.