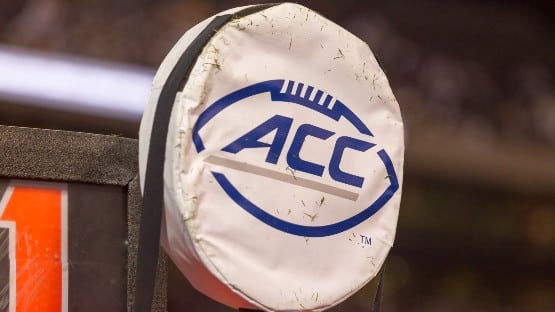 Notre Dame is an ACC member in every sport but the one we want – football. ACC Commissioner Jim Phillips, addressing that item at the 2023 ACC Football Kickoff on Tuesday, put to words the uncomfortable truth that we don't want to hear about the ACC's future with Notre Dame.
"We've had a lot of conversations, let me put it bluntly, with Notre Dame, and they've been very clear. They value their independence, and I think they feel strongly that that will continue well into the future," Phillips said.
Notre Dame values its football independence because it gets value from its football independence. The school has been getting $26 million a year from its ongoing deal with NBC to broadcast its football games, and industry analysts expect Notre Dame to get $60 million-plus with its next deal that would begin with the 2025 season.
That money, plus the $11 million that the school gets as a non-football member of the ACC, would put Notre Dame in the vicinity of schools in the SEC and the Big Ten in terms of what they get from TV.
And if the school gets the high end of what some are suggesting is possible, closer to $75 million per year for its football games, well, all bets are off.
Even at the more modest $60 million-per, that would put them far ahead of what their peers in the ACC get from TV, creating an imbalance across the other sports in which Notre Dame competes as a conference member.
So, yeah, of course Notre Dame loves this arrangement.
It's the best of both worlds for that side of the equation.
"If they ever have the desire of joining the conference, they know that we would welcome them with open arms," Phillips said, adding that he thinks "it's been a healthy relationship both ways for the ACC and for Notre Dame."
Well, not both ways, given the money imbalance, but that's Phillips playing nice, which he has to do politically.
"Their sports, other than football, I think have thrived in the ACC," Phillips said. "I think they really enjoy the academic prowess that the ACC brings as well, but they've been pretty clear about their desire to stay independent. So, I don't see that changing any time soon."