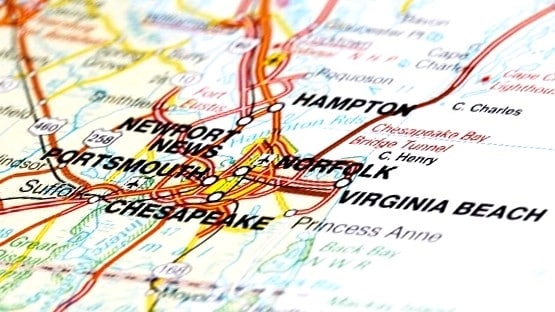 The Norfolk mother of a 6-year-old boy who brought a revolver to Little Creek Elementary School on Feb. 16, 2023, was convicted Thursday of contributing to the delinquency of a minor.
Letty Marie Lopez, 36, was sentenced to 60 days in jail by Judge Bruce C. Sams. The sentence was suspended on the condition that Lopez complete one year of good behavior and forfeit the revolver for destruction.
According to court records, the first grader brought the handgun to school and told one of his classmates that he had the firearm. The classmate told their teacher who searched the child's bookbag, found the weapon and contacted school security.
Norfolk Police reported to the school office, cleared the gun and interviewed the child and Lopez.
Under Virginia law, the child was too young to be criminally responsible and was not charged.
Police charged Lopez with contributing to the delinquency of a minor, a Class 1 misdemeanor with a maximum sentence of 12 months in jail.
Witnesses testified at the trial on Thursday morning that Lopez often left her son home alone and that she was known to always possess at least one firearm in her home or on her person.
Lopez denied leaving her son home alone that February morning but said she had recently started a new job and had to leave home earlier than usual, and she could not recall whether she had properly locked the firearm in her bedroom safe.
It remains unclear why the child brought his mother's gun to school that day or how he was able to retrieve it.
The Commonwealth requested that Lopez serve an active sentence. Her defense counsel requested the Court defer the case, place Lopez on probation conditions or dismiss the case entirely.