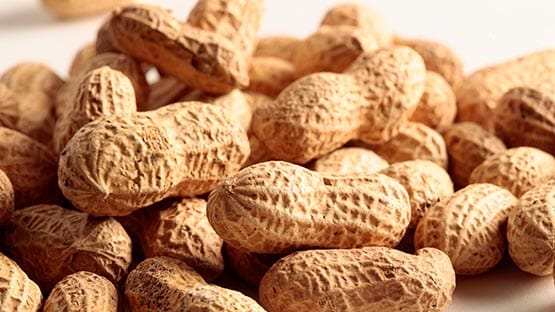 On National Peanut Day, Sept. 13, Virginians are encouraged to celebrate one of the state's most iconic commodities. Peanuts have been an important part of the state's economy since the first commercial crop was grown in Virginia in 1842.
The National Agricultural Statistics Service ranks peanuts 17th among the top commodities in the state, accounting for more than $29 million in cash receipts in 2021. Virginia's peanut production ranks 8th in the U.S., and in 2021 the state's farmers harvested 29,000 acres of peanuts – more than 136 million pounds.
Most Virginia peanuts are grown in the southeastern part of the state, where "sand is necessary for peanut production," said Dell Cotton, executive director of the Virginia Peanut Growers Association. "The climate's good too, but mostly it's the sandy loam soil we've got here."
Southampton County is Virginia's top peanut-producing locality, followed by Isle of Wight County, Suffolk, Sussex County and Greensville County. Most peanuts grown in the Old Dominion are Virginia peanuts, a distinct variety known for their flavor and versatility.
"About two-thirds go into edible products," Cotton said. "Some for peanut butter, some for snacks and candy, but most of ours are for in-shell peanuts, which are eaten at the ballpark, as well as gourmet peanuts" sold in tins and often gifted during the holidays.
"They taste good, and they're healthy too," said Steve Berryman of Surry County, a fourth-generation peanut grower and member of the Virginia Farm Bureau Federation peanut advisory committee.
Berryman operates Beechland Farms in Surry County and raises about 475 acres of Virginia-type peanuts.
"They're very high in protein and other nutrients," he said.
While peanuts are technically legumes, they're treated like nuts in the culinary world.
"The average American consumer eats 7.9 pounds of peanuts per year and that's been creeping up over the years," Cotton said. "The average child will have eaten 1,500 peanut butter sandwiches by the time they graduate from high school."
To find local peanut purveyors visit vdacs.virginia.gov/vagrown