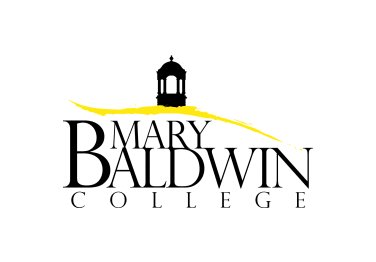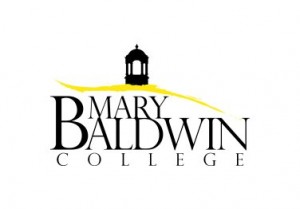 Paul Thulin: Place Your Ad Everywhere. Runs through Sept. 26. Hunt Gallery, located in the Lyda B. Hunt Dining Hall.
Free and open to the public. For more information, call 540-887-7196. To read press release, please visit www.mbc.edu/news/2014/06/03/new-work-richmond-based-artist-paul-thulin-hunt-gallery.
September 11
Lecture with Gregory Petsko: Adventures of a Public Scientist. 7 p.m. Francis Auditorium in the Pearce Science Center.
Dr. Gregory Petsko, the 2014 Phi Beta Kappa visiting scholar at Mary Baldwin, will give a lecture, "Adventures of a Public Scientist." Free and open to the public; reception to follow.
Petsko is the Mahon Professor of Neurology and Neuroscience at Weill Cornell Medical College in New York City, and Tauber Professor of Biochemistry and Chemistry, Emeritus, at Brandeis University. His research interests center on protein three-dimensional structure and its relationship to biological function. Most recently, he has focused on developing methods to treat age-related neurodegenerative diseases, such as Alzheimer's, Parkinson's and Lou Gehrig's (ALS) diseases.
September 13
Book Launch: Rites of Passage. 2 p.m. SMA/VWIL Museum.
Rites of Passage, a young adult book about the first female cadet at a previously all-boy military academy, comes out in September 2014 from HarperCollins. Author Joy N. Hensley completed her Rook year at Norwich University in 1999-2000.
September 14
Sunday Recital Series: Paulo Steinberg, piano. 3 p.m. Francis Auditorium in the Pearce Science Center, 227 East Frederick Street, Staunton.
Featuring works of Scarlatti, Beethoven, Liszt, Steen, and Villa-Lobos.
Tickets are $5 for adults and $4 for students and senior citizens, MBC students free. Concerts are free to MBC students, faculty, and staff. For more information, visit www.mbc.edu/arts/musicatmbc or call 540-887-7294.
September 17
Community Service Speaker Series. 1 p.m. Miller Chapel, 110 N. Market Street, Staunton. With Dave Pastors from Blue Ridge Court Services and John Whitfield from Blue Ridge Legal Services.
Lecture, with Claudia Bernardi: "Labyrinths of History/ From the Undeniable Truth of DNA to the Tenacity of Dreams." 7 p.m.Francis Auditorium in the Pearce Science Center. Claudia Bernardi is an internationally acclaimed artist and human rights activist, and an artist-in-residence at Mary Baldwin.  Born in Buenos Aires in 1955, Bernardi experienced first-hand the fear and trauma of living in Argentina during the first three years of the "Dirty War," the seven-year reign by a military junta that inflicted cruelty, injustice, and murder upon its own citizens.  Bernardi is a professor at the California College of the Arts. She has also taught at the Universidad del Salvador, Colegio Nacional de Buenos Aires, Mills College, the San Francisco Art Institute, and the University of Michigan at Ann Arbor.  She has led Mary Baldwin College students on trips to El Salvador where they have participated in the activities of the School of Art and Open Studio of Perquin, which Bernardi founded and directs.
September 20
Staunton Contra Dance. 7:30 p.m. Room 113, Physical Activities Center, 128 Tams Street.
Caller Brian Hamshar with Wheelhouse. Contra dancing is an aerobic, social dance with a caller and live music. Dance workshop, 7:30 p.m. Dance, 8 to 11 p.m. Open to the public: $8 adults, $4 teens/students, $3 children under 12, $1 MBC Students with ID