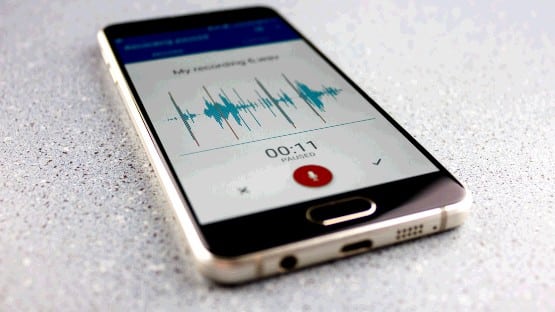 This is a lose-lose for the Board of Supervisors.  If the judge rules in favor of the county, the voters of the Wayne District will believe the case was rigged, and Scott Seaton will be re-elected by a wide margin.
If the judge rules in favor of Chris Graham, what the county has been desperately trying to hide will be splashed all over local media.
High county officials are suffering sleepless nights.
– JP
---
I've received a few emails with similar messages as the one here, the general theme being, what is Augusta County seemingly trying to hide by fighting our push citing the Virginia Freedom of Information Act for a copy of the recording of the March 20, 2023, closed session held to discuss former board member Steven Morelli?
I haven't shared what my thinking is about what I assume could be motivating the county's decision to fight me tooth and nail on this.
Until now.
Background
Remember that this all starts with Scott Seaton, the Wayne District supervisor, saying publicly that he began recording the board's closed sessions because he was taken aback by a report from the county administrator, Tim Fitzgerald, about a contract that Fitzgerald told board members in a closed session that he had entered into on behalf of the county that Seaton didn't remember the board having voted to authorize.
Fitzgerald, it should be noted, has answered that charge, denying strenuously that he has ever entered into a contract on the county's behalf without an authorizing board vote.
That, for now, absent any evidence one way or another, is he said/he said.
The existence of the Seaton recordings wasn't known until July, revealed after a closed session as board members discussed a resolution of censure against Seaton related to the March 20 closed session.
The board would go on to approve the resolution of censure against Seaton, though the recordings were not at the heart of the censure vote, but rather, the censure was made to be about allegations that Seaton had disclosed details of the March 20 meeting to members of the media.
I can't speak for other local media on that, but I can say with emphasis that Seaton did not then and has not since discussed the details of the March 20 closed session with me, and since no one else in the local media contingent has written about whatever was discussed behind closed doors, it's doubtful to me that he talked with anyone else about what was said.
It is true that rumors began circulating about the resignation of Morelli even before he submitted his resignation effective immediately the morning of March 20, that Morelli was stepping down because of sexual harassment allegations made by county employees, and I can say that we did reach out to the county sheriff's office as those rumors began to swirl to check if any criminal complaints had been made to that effect, but we were told that there were none.
Board chair Michael Shull inadvertently confirmed at the July board meeting at which the BOS voted to censure Seaton that the closed discussion was about the sexual harassment allegations, and that confirmation is why we decided to press the issue with the county to get access to the recording.
Our allegation is that the board violated FOIA by going into closed session to discuss the matter, which should have been held in open session.
A ruling in our case is scheduled to be handed down by Augusta County General District Court Judge Rupen Shah on Sept. 28.
In our push, we have had the backing of Seaton, who testified in the court hearing this week that he thinks the recording should be made public, because the discussion involved matters that should not have been considered protected under FOIA.
By testifying in court, Seaton exposed himself to a hostile cross-examination by the county's outside counsel, Rosalie Pemberton Fessier, who alleged that Seaton had "surreptitiously" recorded closed sessions of the board, and suggested that in so doing, he could be subjected to having to face numerous felony charges.
Seaton, I would assume, would have had to have known that in testifying, he would also be offering himself up to the county's counsel, and that would put him in some kind of legal crosshairs.
Seaton has been pushing the line a lot lately, dating back to his fight this past spring over millions of dollars in fees that he says were illegally passed on to county pet owners by the regional animal shelter without authorization from language in the state code or county ordinances to allow for that.
That fight over the animal shelter was the genesis of the simmering feud between Seaton and the rest of the board, and the county administration.
What is this fight over the recording really about?
I've been asked this numerous times, and my answer, truthfully, is, I'm not sure that I know with 100 percent certainty.
Laying out my thinking on what it could be about, one, I don't imagine that Seaton is pushing so hard for the release of the recording just because there was something said in the two-hour closed session on March 20 about sexual harassment and Steven Morelli that is worth all the time and effort.
Two, nor do I imagine that the county is paying a high-powered lawyer to argue the case on its behalf to keep us from getting access to two hours of talk about sexual-harassment allegations.
Three, this isn't, to me, about animal shelter fees, either.
We already know plenty about the animal shelter fees and the Steven Morelli resignation that Seaton and the county wouldn't be fighting this proxy battle, with Augusta Free Press in the middle of it all.
I think what this all ultimately could boil down to is the contract issue that Seaton said was the reason that he started recording closed sessions in the first place.
That said, I doubt that the March 20 closed-session recording, if it is ultimately made public, would enlighten us any more on that issue.
The March 20 recording is, it seems to me, possibly being treated as a gateway, which, if a judge decides to release that recording to the public, could lead to judicial orders, down the line, making additional recordings public that could, in turn, lead us to find out more about whatever the issue is with contracts that Seaton has only been able to be vague about in public settings.
Part of what leads me to think in that direction is the odd back-and-forth in the court hearing on Tuesday between Seaton and Judge Shah over the identity of an FBI agent that he confirmed in his testimony he has sent a copy of all of his closed-session recordings to.
Seaton, citing a possible ongoing investigation, didn't want to say the agent's name out loud, and Shah eventually allowed Seaton to write the name on a slip of paper, to protect the identity of the agent.
The idea that there may be an ongoing investigation related to the tapes could be a signal that there's a lot more to this than what we thought going in.
Without knowing that for sure, I will admit here that I'm only fighting the county on the FOIA matter in court because I thought there was a possibility that there could be more to the story, without knowing what that something more could be.
I still don't know that there actually is more to the story, but I'm a lot closer to thinking that than I was when I sat down in the courtroom at 11:30 a.m. on Tuesday.