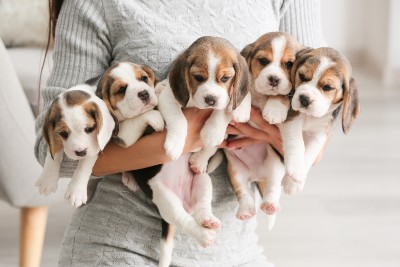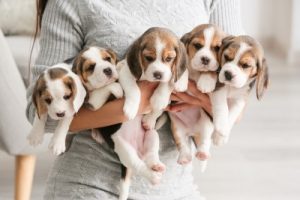 One of the world's longest standing animal protection organizations issued a statement on the rescue and rehoming of 4,000 beagles from a breeding facility in Cumberland, Va.
Envigo closed its doors in June and rehoming of the beagles is led by the Department of Justice, the Humane Society of the United States and Beagle Freedom Project.
Animal Protection NGO Cruelty Free International's head of public affairs in North America offered a statement Thursday about the rescue effort.
"We are grateful that so many dogs formerly destined for laboratories will now have a chance to find a loving home instead," Monica Engebretson said in a press release. "Thousands of companion animals including dogs, cats and rabbits are used in research each year and many more could be released for adoption. It is not enough for the homing of animals to take place on a case-by-case or state-by-state basis. A national requirement is needed to give more animals a chance at life after the laboratory."
Cruelty Free International was established in 1898 and works to end animal testing worldwide. Founded by Frances Power Cobbe, a women's rights campaigner and philanthropist, Cruelty Free is able to campaign freely to raise funds because it is not registered as a charity. Its sister charity, Cruelty Free International Trust, works to research and promote non-animal scientific methods.
"The Companion Animal Release from Experiments (CARE) Act (H.R.5726) would improve adoption opportunities for dogs, cats and rabbits previously used in laboratories by requiring research facilities funded by the NIH to develop adoption policies for those animals," Engebretson added in the press release.