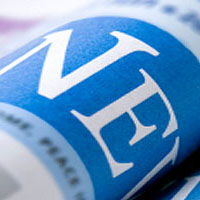 A circuit court judge in Richmond rejected on July 9 a lawsuit aimed at declaring a cow a fertilizer applicator.
The suit by the Chesapeake Bay Foundation asserted that Virginia should prohibit large-scale livestock farmers from allowing their animals access to rivers and streams.
The state defines "large" cattle farms as those with 200 or more animals; there are fewer than 70 such farms in Virginia. State law mandates that "waste shall not be applied" in farms' buffer zones along stream banks, and the lawsuit argued that waste dropped by animals near streams constitutes application.
The court, however, maintained that the language of existing law refers to farmers spreading manure for fertilizer—a regulated practice that requires a permit.
Virginia Farm Bureau Federation, the state's largest farmers' advocacy organization, was among agricultural groups that intervened in the case. VFBF President Wayne F. Pryor, a grain and beef cattle producer, said he was pleased with the outcome. "Pastured livestock are exempt from storm water regulations, but stream exclusion fencing is not a particularly new practice and livestock farmers are well aware of the need to protect water quality—both locally and downstream," Pryor said.
"In recent decades, many, many Virginia farmers have voluntarily fenced their animals out of streams. And we know many more have applied for available cost-share funding to help them do likewise."