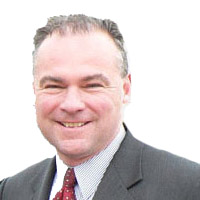 U.S. Sen. Tim Kaine participated in a Senate Armed Services Committee hearing on the Marines United website scandal, where he voiced his outrage over the mistreatment and exploitation of female servicemembers and questioned Acting Secretary of the Navy Sean Stackley, Commandant of the Marine Corps General Robert Neller, and Sergeant Major of the Marine Corps Ronald Green on whether the scandal is being handled with an appropriate level of seriousness and whether similar mistreatment is occurring in the other service branches.
"I am the father of a Marine. I employ a lot of Marines in my office. My state is a state where every Marine officer is trained. Every Marine security guard is trained, a lot of other Marines are trained and serve honorably, and I think I can just say – on behalf of an awful lot of Virginians – this is a moment when this story broke that a lot of people's hearts sunk. A lot people's stomachs were turned, and this is absolutely critical to get right," Kaine said.
Kaine asked witnesses whether they think online mistreatment and exploitation of female servicemembers similar to the "Marines United" website scandal could also exist among the other branches of service. Acting Secretary of the Navy, Sean Stackley, said he believe it does. During his questioning, Kaine criticized General Robert Neller's use of "allegedly" when talking about this scandal, and questioned whether the situation is being handled with the necessary level of seriousness.
"I just think it's important to really make this clear," Kaine said. "…if in the public hearing this is described as 'alleged' behavior, that there are 'allegations on social media,' I don't think we're treating it with the seriousness we need to. These are not allegations about social media; this stuff happened."