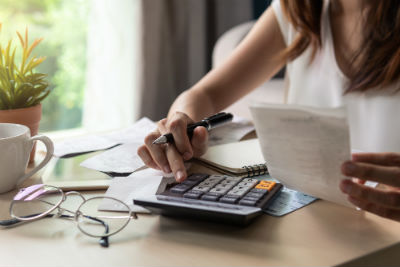 Most of us have felt that deep, desperate feeling because of debt. The feeling is worse when accruing debt seems to be the reason why you will lose your business. That business you have worked so hard for and have strategized day and night on how to make it a success. While we may all want to wish our debts away, the reality remains that you have to take active steps toward debt freedom. There are several options for you to help eliminate business debt, get back on your feet financially, and save your business. Below are some pointers.
Assess your budget
Having a proper in-depth understanding of the financial situation of your business will help you tackle your debt in a much better way. A reasonable budget clearly spells out your incomes and expenses, fixed, variable, and unforeseen costs. If you need some help with proper business budgeting, nonprofits such as SCORE Association can mentor you and provide you with free business counseling, mentoring, and online workshops on budgeting.
You can also have an automatic budgeting process using QuickBooks and other accounting software which tracks your financial inflows and outflows.
Cut down on expenses
You need to know where every cent of your business is going and whether it is worth the spend. Do not ignore petty cash and miscellaneous expenses. Check if you are living up to your business budget, where you are overspending and the areas you need to cut on partially or entirely based on your financial analysis.
Only spend on what is necessary for daily business operations and avoid costs such as professional membership fees and subscription costs that you rarely use. You also need to become a good negotiator with suppliers and other people who provide you with services.
Use cash for the time being
Until you get your debt situation under control, you may need to use cash to cover for your recurring and other expenses.  Avoid using a business credit card or line of credit as that only adds on to your debt burden.
Make a date with lenders and creditors
The objective of arranging for a talk with your lenders and creditors is to negotiate for lower interest rates or terms of payment. You can get a lower interest rate by transferring your credit card balance to a card with lower rates. You can also get lower rates if you have been making consistent payments without fail, and your business revenues are looking up.
Another viable option is to consolidate your loans. If you have many short-term loans, combine them into one long-term loan to help you keep track of your payments and take advantage of lower interest rates.
A third option would be to apply for a hardship plan. The plan, which you present to creditors, details the situations that make you viable for assistance in debt repayment. It includes information such as your financial statements and tax returns.
Find ways to increase your revenues
More cash means more money at your disposal to pay debts. You can increase your income by:
Diversifying your product or service to reach untapped markets.
Hiking your prices to a reasonable level that will not chase away customers. Let your customers know beforehand about the change in price. The strategy for the price increase is more likely to work if you have loyal customers.
You can also lower the prices to attract customers. Lower prices can come in the form of increased discounts for bulk services, especially for loyal clients. Ensure the price cut is not too much.
Recovering money from debtors. You can offer your debtor s incentives for early or lump sum Further, create stricter rules for credit purchases that will ensure you do not have to keep chasing defaulting customers in the future.
Hiring a professional debt restructuring firm
If all your efforts to reduce debt do not bear fruit, consider hiring a professional firm to help you.  You may have to pay them a small fee, but most are competent at what they do. Provide them with an honest picture of what you can afford to pay so that they can create for you and your creditors a suitable debt settlement plan.