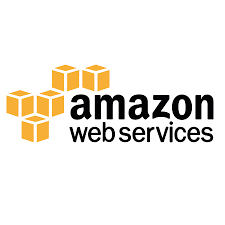 Gov. Terry McAuliffe today announced a new strategic relationship between Amazon Web Services and the Virginia Cyber Range that will expand the reach of the initiative and help make Virginia a national resource for cybersecurity education. AWS will join the Commonwealth of Virginia and Virginia Tech to support scalable cloud infrastructure and collaborate on cybersecurity educational efforts, enabling the Cyber Range with both content and a closed network for hands-on exercises, competitions, and other simulations.
"Partnerships between the private sector and our academic institutions are critical to solving the cyber workforce challenge," said Gov. Terry McAuliffe. "Creation of the Cyber Range is just one example of the steps that the Commonwealth of Virginia is taking to position the state as a leader in cybersecurity. In Virginia and across the country, businesses, governments, and private individuals are impacted by the growing threat of cyber-attacks. We need a capable workforce that understands these swiftly changing threats and is ready to mount an agile defense against them."
By using AWS, the virtual facility will be well positioned to provide Virginia educators access to cybersecurity courseware, as well as a hands-on laboratory environment for students. A variety of innovative Capture-the-Flag (CTF) competition environments will round out the lab infrastructure, creating a virtual training ground to hone students' defensive and offensive cybersecurity skills. In addition, AWS may provide mentorship or internship possibilities for student participants.
"This collaboration is critical to our ability to scale up our offerings and provide infrastructure across the Commonwealth," said David Raymond, director of the Virginia Cyber Range. Raymond, in cooperation with cybersecurity experts from nine Virginia colleges and universities, began developing this state-of-the-art platform for cybersecurity education in fall 2016. Virginia Tech is the lead institution for the Cyber Range effort. "Our goal is to support Governor McAuliffe's vision of making Virginia a leading source of cybersecurity expertise."
Currently, the Cyber Range is supporting hands-on exercises and educational content for over 250 students in three courses at two different Virginia colleges. Additional courses are in development, and more courses across the Commonwealth will use the Cyber Range during fall 2017. The initial focus of the Virginia Cyber Range is to serve Virginia colleges and universities, but will expand to serve high school students, starting with support for student and teacher cybersecurity camps this summer.
"We are thrilled to be a part of this important initiative in Virginia, which is one we hope will spark similar programs across the country," said Teresa Carlson, Vice President of Worldwide Public Sector for AWS. "It's critical that we have a skilled cybersecurity workforce to meet the growing demands of the field. Security is 'job zero' for us at AWS, and we are excited to help inspire the next generation of cyber experts."
Capabilities of the Cyber Range will be on display at the Commonwealth's inaugural Cyber Fusion event and Virginia Cyber Cup Challenge on February 24-25 at Virginia Military Institute. Student cybersecurity teams from Virginia's universities and community colleges have been invited to compete in the Capture the Flag exercise, to be hosted by the Virginia Cyber Range. The winning team will leave with the Virginia Cyber Cup, a traveling trophy indicating their mastery across a range of cyber-related skills.