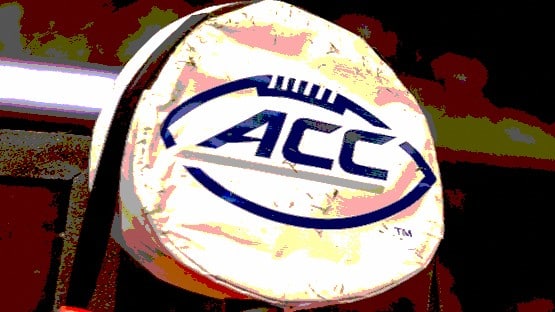 The Atlantic Coast Conference has cleared the way for Stanford, Cal and SMU to join the league.
The additions make the ACC the latest power conference to expand membership and footprint westward. Starting in 2024, the conference, with its roots along Tobacco Road in North Carolina, will increase its number of football schools to 17 and 18 in most other sports.
Notre Dame will remain a football independent.
The Irish, geographically, is currently the westernmost ACC in South Bend, Ind., with Louisville the farthest west among the football member schools.
The ACC joins the Big Ten as cross-country conferences. Last year, the Big Ten voted to add Southern California schools UCLA and Southern Cal.
The ACC will now span from Boston in the Northeast to Miami in South Florida, down to Dallas in the southwest, home of SMU, and up to Northern California where Cal and Stanford reside, about 50 miles apart.
ACC presidents and chancellors met Friday morning and voted to add three new schools. Needing approval from 12 of the 15 programs, and got just that, 12 yes votes.
According to Action Network, FSU, Clemson, and UNC voted against the expansion.
Texas and Oklahoma started the arms race a few years ago, bolting the Big 12 to join the SEC, while USC and UCLA jumped ship last year.
The Big 12 will also have 16 schools, adding Cincinnati, Central Florida, BYU and Houston to the fold.
A casualty of expansion war is the Pac-12, which will be left with just Oregon State and Washington.
The expansion approval by the ACC ends a month-long saga that publicly divided the conference. On Aug. 9, the expansion vote fell one vote short of approval. During that meeting Clemson, FSU, UNC and NC State were against expansion.
Apparently, new financial projections developed over the last 10 days pushed the talks forward. The new numbers were good enough for NC State to vote to swing.
Under the ACC's most recent proposal, Stanford and Cal will take a reduced TV share and SMU expects to take no TV share for as many as nine years.
The concessions are expected to add up to about $55 million to be distributed to ACC teams both evenly and success incentive based.