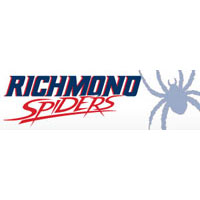 Pressed into action with Richmond's top three quarterbacks missing the game because of injuries, true freshman Montel White threw a game-winning touchdown pass with nine seconds left as No. 20 Richmond beat No. 8 Massachusetts 11-10 on Saturday at McGuirk Stadium in Amherst, Mass.
White drove the Spiders (3-3, 1-2) 60 yards in eight plays, ending with a 15-yard touchdown pass to Tre Gray. White completed four of five passes for 47 yards on the drive – the first completions of his college career. His only other pass in the game was incomplete.
The injury-riddled Spiders got another impressive effort from its defense, which limited the high-powered UMass rushing attack to just 146 yards. And the biggest defensive stop came in the fourth quarter when UMass had the ball first-and-goal at the Spiders' one-yard line.
The Minutemen (4-2, 2-1) entered the game averaging 208.4 yards rushing and were playing at home in front of a near sold-out crowd of 16,421 on Homecoming. It was the team's first home game since a near upset at Michigan, 42-37 in Week Three.
The defense stonewalled the Minutemen on four successive running plays, keeping it a one-score game with 7:51 remaining in the game. The defense held again on the next series, but Caleb Violette hit 25-yard field goal with 1:51 left to extend the lead to 10-5.
The ensuing kickoff went out of bounds, and the Spiders took over needing 60 yards with 1:51 left. White rushed for 10 yards on second-and-11, and sophomore FB Kendall Gaskins moved the chains with a four-yard burst. White hit another true freshman, WR Ben Edwards, for a 11-yard pass on second-and-six and then connected with Gray for 17 yards before calling timeout with 14 seconds left.
On the next play, White hit Gray over the middle in the end zone for the go-ahead score with nine ticks left. Richmond's two-point conversion try was no good.
UMass tried a series of desperation laterals on the kickoff and the game appeared to have ended when the Minutemen fumbled the ball, which was eventually recovered by Richmond in the end zone. The officials ruled that Richmond's sideline stormed the field before the game ended, and flagged the Spiders 15 yards for unsportsmanlike conduct. That penalty allowed UMass to keep possession for one untimed down and needing 80 yards. Kyle Havens' Hail Mary pass was knocked away by senior S Max Prokell to seal the wild victory.
A first-quarter safety put Richmond ahead 2-0, but Massachusetts took a 7-2 lead after a seven-yard touchdown pass from Havens to Andrew Krevis in the second quarter. Havens fumbled on a third-quarter sack after he was blind-sided by senior LB Eric McBride, leading to a 33-yard Will Kamin field goal.
McBride paced Richmond's defensive effort, finishing with 11 tackles, two TFL, a sack, a forced fumble and a pass breakup. Sophomore LB Darius McMillan set a new career-high with his 11 stops and recovered two fumbles.
Making his first career start, White completed four-of-six passes for 47 yards and a touchdown. Junior RB Garrett Wilkins rushed eight times for 57 yards, including a 27-yard run in the third quarter that put the Spiders in UMass territory for the first time in the game.
Richmond returns to action next Saturday, hosting Towson at Robins Stadium on Homecoming Weekend. Kickoff is set for 3:30 p.m.